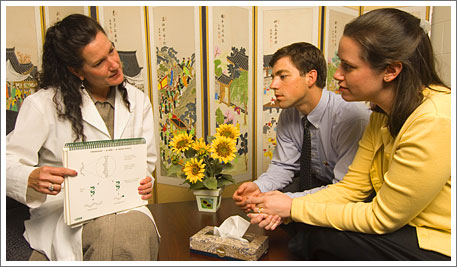 As one of the most popular and largest specialties within the diverse professional psychology field, graduate counseling psychology programs leading to a master's or doctoral degree are extremely prevalent at many universities nationwide. Since counseling psychology programs encompass a broad range of practices that can be used to help individuals improve their well-being, alleviate distress, resolve dilemmas, and cope with crises, many graduate psychology students choose this specialty area to learn the most about how to facilitate personal and interpersonal functioning across the lifespan. If you are considering a major in counseling psychology, read on to learn more about this growing subfield and determine whether it is the ideal match for you professional goals in psychology.
Defining Counseling Psychology
Unlike other specialty areas in psychology, counseling psychology specifically has a strong focus on providing effective therapeutic treatments to help clients who are experiencing a broad range of symptoms. According to the Society of Counseling Psychology, counseling psychology can be defined as a professional psychology field that pays attention to the "emotional, social, vocational, educational, health-related, developmental, and organizational concerns" that normally impact our daily lives. Across all stages of development from childhood through old age, counseling psychology is made up of culturally based practices for addressing school adjustment problems, life transitions, relationship difficulties, learning deficits, stress management, organizational issues, and career moves.
Clinical vs. Counseling Psychology
Since the two distinctive fields of clinical psychology and counseling psychology are quite similar, they are often mistaken for each. Although these two areas do share some overlap, it is important to realize the main differences in their perspective and training. While counseling psychology mostly focuses on psychologically and emotionally healthy individuals, clinical psychology is more concerned with the treatment and prevention of serious mental illnesses. Since counseling psychology has emerged from the field of vocational psychology, it has a strong educational element with a variety of basic therapeutic skills. On the other hand, clinical psychology is more medical oriented with specialized training skills for the treatment of psychopathology for severe mental health disorders.
What Does a Counseling Psychologist Do?
In an effort to help clients strengthen their existing skills and characteristics to achieve a more optimal level of wellness, counseling psychologists often provide psychotherapy services to help individuals overcome difficulties in their daily lives. Through one-on-one or group therapy sessions, a counseling psychologist uses therapeutic techniques to work with children, adolescents, couples, families, and adults across the age spectrum. Instead of treating people who are severely mentally impaired, counseling psychologists may help individuals choose a career path, cope with the loss of a loved one, overcome a learning challenge, and more.
For those who have the drive to become a counseling psychologist, the most common first step is to receive a bachelor's degree in psychology before enrolling in a Doctor of Philosophy (Ph.D.) or Doctor of Psychology (Psy.D) program in counseling psychology. In order to ensure the highest academic quality standards, it is important to choose a program that has been fully accredited through the American Psychological Association (APA). Once you have earned a counseling psychology degree, you will have the credentials needed to work as a licensed counseling psychologist in private practices, businesses, government agencies, hospitals, mental health clinics, substance abuse treatment centers, research firms, universities, and schools.