Taking on a job in domestic violence and abuse counseling is one of the most difficult careers you can choose in any psychology field. You see and hear, first-hand, some of the most awful things that human beings do to one another. And you have to deal with the fallout of that trauma. The job of domestic violence and abuse counselors is to help your clients create more meaningful and fulfilling lives for themselves even after having been subject to that abuse.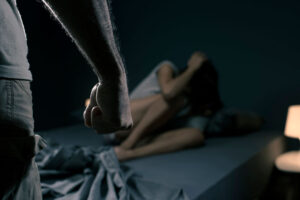 That's exactly what makes domestic violence counseling one of the most rewarding careers you can pick in psychology, too. A shattered wreck of a person with terrible mental issues comes in your door; a capable and confident individual with a grip on their life and potential emerges months later. It's their success, but it's an accomplishment you can own with pride.
But you definitely need to know what you are getting into before you sign up for a career in domestic abuse counseling. You need to understand what kind of things have happened to the victims you will be working with, and the type of challenges you will face on the job. Only when you wrap your head completely around those daily challenges will you be ready to start your training in domestic violence counseling.
How Does Domestic Violence Affect a Person Emotionally?
The shattering emotional toll that comes from suffering violence at the hands of someone you believe cares for you is a core shock to your personality. Everything about your self-worth, value, and individuality can be called into question. Victims feel isolated, and are often intentionally made to feel that way by their abuser. Trust falls next. It feels like no one can help. Victims withdraw, and suffer in silence.
There are real and lasting effects from that abuse. The World Health Organization found a strong relationship between intimate partner violence and depression and suicidal ideationand behaviors.
Emotionally, suffering from domestic abuse leads to a whole host of mental health issues:
Neurological disorders
Anxiety
Post-traumatic stress disorders
Addiction
These are the kinds of damage that professionals working in domestic violence counseling deal with every day. Domestic violence counselors have to bring a unique range of skills to the table to help repair those harms.
Skills Required to Become a Domestic Violence and Abuse Counselor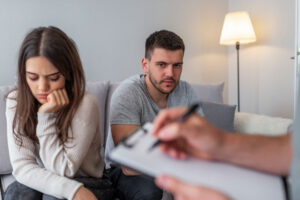 The damage to trust and self-confidence makes careers in domestic abuse counseling particularly challenging. It's one of the hardest fields in which to build a bridge to your patients.
That's why the training in this critical role is key. You will learn important techniques such as:
Interviewing
Therapy methods
Working with children of abusive relationships
Spotting the signs of abuse
Diagnosing mental health issues
The so-called soft skills are also huge in domestic violence counseling. There is a lot that happens in the room that you can't really learn in a classroom:
How to read clients who are frightened and closed off and convince them to open up to you
How to offer compassion in appropriate and comforting ways
How to balance your own emotional weight against the daily requirements of the job
And basic organizational skills, like time management and record-keeping, are also vital. Domestic violence counselors routinely deal with sensitive legal matters that require precision and documentation in case they ever end up in court.
Qualifications for Careers in Domestic Abuse Counseling
Domestic violence counselors usually work for shelters, social service organizations, and advocacy groups that look out for victim's rights. The job is a key part of the social services support that victims need in order to break out of the cycle of abuse.
The level of degree and types of certification or licensing you need will depend on the specifics of the job and the state where you are working. For example, California has a standardized 40-hour certification course for Domestic Violence Counselors that requires only a bachelor's degree and some basic experience to earn.
In other states you might need to become a Licensed Clinical Social Worker (LCSW) to be allowed to offer counseling to domestic violence victims. Although a master's in social work is the standard path, you can become a social worker with a degree in psychology, usually at the master's level.
<!- mfunc search_btn -> <!- /mfunc search_btn ->
What a Day in the Life of a Domestic Violence and Abuse Counselor is Like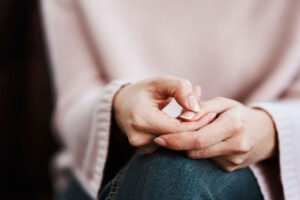 No two days are alike for most domestic violence counselors. Domestic violence and abuse counseling don't happen on a set schedule. You may have to offer support to victims in need at any hour of the day or night.
But agencies do usually have a set schedule for counselors. After-hours work often happens on an on-call basis with a rotating responsibility between staff.
Many counselors spend a lot of their regular workday doing what amounts to detective work. Abuse victims feel both shame and fear, and when you put that together with their lack of trust, it can be hard to get the full story out of them. Abuse counseling starts off with gentle probing and a search for the subtle signs of abuse you've been trained to recognize.
There's no way to make that happen other than talking with them and forming a bond, so you will spend a lot of your day in conversations with abuse victims or people at risk of domestic violence. For the most part, those will be women and children, but many men also experience domestic abuse and can require your help.
Getting Assistance to Abuse Victims in Need
Once you crack that shell and figure out both what has happened and what is needed by the victims, you can get the ball rolling. That can mean:
Calling law enforcement and helping file for protection orders
Making referrals to other social service agencies
Lining up shelter beds
Arranging care for dependent children
Appearing in court as an advocate or representative
One-on-one counseling with victims
All of this involves spending a lot of time on the phone and meeting with both patients and representatives from various social service agencies. But you can expect to get out from behind the desk frequently, as well.
It can be all but impossible to determine when domestic violence is occurring when you talk to potential victims outside the home. They have plenty of practice putting up walls and pretending everything is just fine. So domestic violence and abuse counseling also requires getting out into the field and checking in on vulnerable individuals at home or in the company of their abuser. You learn to read the interactions that only happen at the scene of the crimes.
Many domestic violence and abuse counselors also engage in more general advocacy work, either as part of their paid position or on their own time. That can involve:
Lobbying elected officials
Engaging in public education work
Marketing domestic violence counseling services and resources
Visiting vulnerable populations and making contacts
Researching domestic violence issues
It's fast-paced work that comes with plenty of ups and downs. Good domestic violence counselors find a way to keep their empathy on the front burner while maintaining the detachment needed to keep the horrors of the day from wearing them down.
Frequently Asked Questions About Domestic Violence and Abuse
Understanding the benefits of counseling involves first understanding domestic abuse itself. It's worth taking the time to review answers to some of the most frequently asked questions about domestic violence and abuse.
What Are The 3 Most Common Types of Intimate Partner Violence?
Actually, there are four categories of intimate partner violence that have been identified by the CDC. There are no bright lines. Abusers frequently engage in all four:
Physical violence – Shoving, throwing items, use of weapons, or aggressive restraint holds.
Sexual Violence – This can range from rape to physically pressured unwanted penetration to non-contact but unwanted sexual experiences.
Stalking – Abusers engage in a pattern of controlling, intimidating, and invasive acts such as following the victim or harassing through unwanted texts and phone calls.
Psychological Aggression – Name-calling, acts designed to humiliate the victim, and threats of violence or control fall into this category.
Who Does Domestic Violence Affect the Most?
Unquestionably, women are most affected by domestic violence. According to the National Coalition Against Domestic Violence (NCADV), more than 10 million Americans are victimized by domestic violence each year. That's ten percent of men and a full quarter of all women in the country.
The silent victims of domestic violence are the children, however. Around 1 in 15 kids are exposed to intimate partner violence each year, even if they are not the direct subject of that violence. Around 90 percent of them are eye-witness to violent acts against others.
How Do You Identify Intimate Partner Violence?
What do domestic violence and abuse counselors do? – They follow a methodological approach that often starts by looking for the subtle signs of intimate partner violence. Almost no victim is eager to come forward despite the benefits of domestic abuse counseling. Counselors have to penetrate a veil of secrecy to detect acts of violence and abuse.
The Anxiety & Depression Association of America has a helpful list of the most common warning signs of intimate partner violence. They include when the abusive partner shows:
Unpredictability and rage
Control of money and financial decisions
Frequent verbal threats and blaming the victim
A pattern of isolating the victim
Forces sexual relations
<!- mfunc search_btn -> <!- /mfunc search_btn ->
What Age Group Does Domestic Violence Affect Most?
Department of Justice statistics show that women between the ages of 18-24 are those that are most commonly abused by a domestic partner. The next most common age range is women 11-17 years of age. For men, the most common age range is 18 to 24, followed by 25 to 34.
Domestic violence counseling is a critical area of need in the United States. Although the picture we've laid out of what domestic violence and abuse counselors do is a gritty one, hopefully you've also come to understand how important abuse counseling is.
Without brave, warm, intelligent counselors to help, countless more victims would fall to despair, trapped with their abusers. Domestic violence counseling is a bright shining path for those people to find their way back to the care and love they deserve.