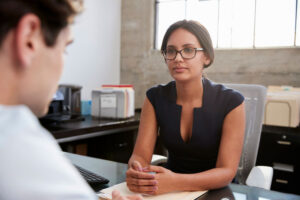 From the 90's classic Silence of the Lambs to the CSI franchise, bet you couldn't name a crime drama in the past few decades that didn't have a heavy psychological element to it. That's because understanding the criminal mind and what motivates criminal behavior is one of the most fascinating aspects of criminal investigations.
And the fact is, psychology has always been closely related to law and the criminal justice process.
The American Psychological Association (APA) recognizes forensic psychology as a sub-discipline of psychology, and broadly defines it as the application of psychological expertise to legal matters.
Forensic psychologists can be found working both behind the scenes with criminal investigators and up on the witness stand as cameras roll in high profile courtroom dramas.
Whether working with detectives to develop offender profiles as part of criminal investigations, assessing the mental state of a defendant to determine sanity and soundness of mind to stand trial, or as a hired gun providing expert testimony, you can be sure these psychologists have earned their expertise with nothing less than a master's in forensic psychology.
Do I need a PhD to be a forensic psychologist?
No. Forensic psychologists usually specialize in a particular niche of the criminal justice system, and aren't bound to the same licensing laws as clinical psychologists, who are required to hold doctorates. You can definitely work as a forensic psychologist with a master's degree – in fact, most forensic psychologists hold a master's.
What is the difference between forensic psychology and forensic science?
Forensic scientists specialize in analyzing physical evidence collected at crime scenes and are typically found working for crime labs. Forensic psychologists, on the other hand, deal strictly with the psychological aspects of criminal behavior, often working independently as expert consultants that assist law enforcement during investigations and prosecutors during trial.
What is a Master's in Forensic Psychology?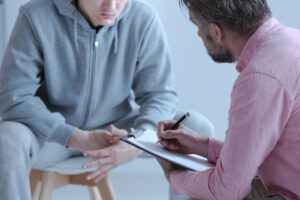 This graduate-level degree is for serious career-minded professionals interested in developing high-level psychology skills specifically as it applies to the criminal justice process, from investigations to trial to rehabilitation.
Forensic psychology master's programs equip you with the interdisciplinary tools you need for a career at the intersection of two professional worlds – criminal justice and psychology. These programs are all about developing the kind of psychological expertise you need to gain insights into the workings of the criminal mind.
These programs offer a range of options you can use to tailor your expertise and the trajectory of your career. Areas of focus that are offered within an MS in forensic psychology or other similar graduate program can include:
Family law
Criminal law
Terrorism
Victim advocacy
Courtroom psychology
Racial and ethnic diversity
Military law
Cyber crime
Law enforcement consulting
These different focus areas can take your career in vastly different directions. A master's program with a focus in terrorism could prepare you for a career with the CIA, interrogating terrorist suspects to build a case for prosecution and to gain actionable intelligence that could prevent future attacks. A focus in family law, on the other hand, could lead to a career attesting to the competency of parents in the midst of child custody battles.
It's really all up to you. Developing your professional opportunities in ambitious directions starts by choosing the forensic psychology master's program that aligns with exactly what you want to do with your career.
How long is a master's degree in forensic psychology?
Forensic psychology programs typically take about two years to complete full time and are comprised of at least 30 academic credits. A part-time program that accommodates a typical 9-5 work schedule would take closer to three years.
What are the forensic psychology graduate program prerequisites?
Many schools admit students who have a bachelor's degree in any subject. Schools with more stringent requirements may look for course prerequisites in psychology or a minimum score on the GRE psychology subject exam.
<!- mfunc search_btn -> <!- /mfunc search_btn ->
Can you get a forensic psychology degree online?
Yes! Forensic psychology is a field for working professionals and respected schools often provide online options to accommodate busy schedules, delivering a learning experience every bit as engaging as an on-campus program.
What Can I Do with a Master's in Forensic Psychology?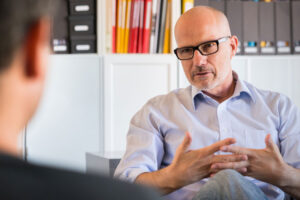 A master's degree in forensic psychology prepares you for every kind of case you might encounter in the field.
Forensic psychologists have been involved in everything from the January 6, 2021 insurrection investigation to the Britney Spears conservatorship battle, and all of them had advanced graduate degrees in their field.
So, what exactly can you do with a master's in forensic psychology? The different jobs in forensic psychology with a master's degree can include:
Expert witness, working with both defense attorneys and prosecutors
Special agent with departments like the FBI, DOJ, and CIA
Detective and special investigator with city and state police agencies
Lead psychologist with local, state, and federal hospitals
Chief psychologist at correctional institutions
Research – famously, forensic psychologist were involved in interviewing 36 serial murderers to help the FBI develop profiles for its Behavioral Science Unit
Check out our list of the top 10 online Forensic Psychology Degree Programs
In movies and TV, forensic scientists are almost always depicted in the role of criminal profiler. That role is not as common as the movies would have you believe, but it is a real role, and a vitally important one.
One of the most famous forensic psychologists in the country consulted with the FBI to develop a criminal profile of a suspect known as New York City's "mad bomber." Over the course of more than a dozen years police had been vexed by 30-plus bombs placed at public places like movie theaters and libraries, and always with a note taunting investigators.
Relying on skills now taught in graduate forensic psychology programs, one forensic psychologist on the case was able to develop an accurate profile of the suspect that correctly identified everything from age, gender and marital status, to his state of residence, occupational skills, and even choice of clothing.
What's often overshadowed by the depictions of forensic psychologists in TV and movies is how they all build their careers on an educational foundation that typically involves earning a master's degree.
What can I do with a master's degree in forensic psychology?
With a master's degree in forensic psychology, you can qualify for advanced positions with law enforcement agencies, psychiatric hospitals, state and federal prison systems, and victim advocacy agencies, or go solo and offer your services as an independent contractor to help private investigators or offer expert witness testimony.
Is a master's in forensic psychology worth it?
If you have ambitious career goals, then the answer is absolutely, YES! A master's in forensic psychology gives you the tools you need to go into almost any area of forensic psychology. You'll learn everything from the dos and don'ts of interrogations to how to conduct yourself on the witness stand.
Choosing Your Forensic Psychology Master's Program
Areas of focus, admissions requirements and acadmic rigor are all important factors when identifying a forensic psychology graduate program that's a match for your professional goals.
In addition to offering niche areas of specialization that line up with your career goals –family law, criminal law, terrorism, and expert witness testimony– the quality of forensic psychology programs is indicated by factors like faculty expertise, a low student-professor ratio, diverse field placement experiences, and a high percentage of relevant job placements for graduates who've gone on to find careers in their field.
What university has the best forensic psychology program?
The American Psychological Association (APA) only accredits PhD and PsyD programs in psychology. Schools can apply for this voluntary accreditation to demonstrate they've met the APA's quality guidelines. Some schools offering APA-accredited doctoral program also offer a forensic psychology specialization. Earning a master's at one of these schools is a sure bet that it meets similarly high stadandards.
And if a PhD or PsyD is in your future and you want the APA stamp of approval on your education, then earning your master's in forensic psychology from one of these schools is a strategic move that would allow you to easily transfer credits towards a doctorate later on.
<!- mfunc search_btn -> <!- /mfunc search_btn ->
How do you get a master's in forensic psychology?
Do your research and find a school with a master's in forensic psychology that offers a focus in the niche areas you're interested in. Choose programs that distinguish themselves as academically rigorous and that show a strong commitment to their students. Schools that have a high job placement rate for graduates will brag about it.
Once you're accepted, take full advantage of your professors' expertise and the enthusiasm of your classmates by bringing your A-game to discussions and group projects.
Your two years of study will go by in a flash, so use opportunities like field placements and internships to maximize the experience.