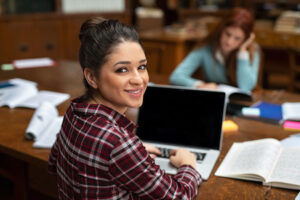 Master's studies in psychology unlock a wide range of lucrative and challenging jobs for anyone interested in human behavior and thought processes. Everything from marketing to research is on the table.
So maybe you have already decided that a master's degree in psychology is the path that gets you where you want to go next. You have your eye on a job as a school psychologist, or maybe you want to work on Wall Street analyzing investor behavior. Or you binged on CSI: Miami over the weekend and you know the ticket to get there is a master's degree in forensic psychology. But now that you are looking at master's programs, you're finding another choice you have to make:
Should you pick a master of science in psychology or master of arts in psychology degree program?
Fortunately, it's not going to be a tough choice. You will get the same advanced psychology education with either path. No employer will hit the delete key on your resume if they see the wrong letter after the M. You won't wake up in the middle of the night realizing that some vital region of the human brain is not described in one particular degree but is covered by the other.
---
Master of Arts vs Master of Science Psychology – Key Curriculum Differences
MA vs MS in Psychology – Which Should You Choose?
Is There a Difference in Salary Potential that Comes with Earning an MA-Psychology vs MS-Psychology?
---
Still, committing to a master's degree means two years of your life and tens of thousands of dollars in tuition. You have every reason to do your homework to find out exactly what master of arts vs master of science in psychology programs do differently before you sign up.
EXPLORE TOP UNIVERSITIES FOR MASTER OF PSYCHOLOGY DEGREES
The Difference Between a Master of Arts (MA) and a Master of Science (MS) in Psychology
In general, master's degrees in psychology are available as either a Master of Science (MS) or a Master of Arts (MA) in general psychology studies or in a recognized subspecialty of psychology, such as:
Clinical neuropsychology
School psychology
Clinical child psychology
Counseling psychology
Industrial-organizational psychology
Forensic psychology
Family psychology
Behavioral and cognitive psychology
Rehabilitation psychology
Geropsychology
Sleep psychology
The Master of Social Work (MSW) is also often categorized as a master's degree in psychology.
MA and MS programs in psychology tend to be fairly fluid, allowing students to focus their graduate program on more than one area of psychology or a combination of two or more areas.
In general, MA degrees in psychology place a stronger emphasis on advanced statistical analysis and research methodology, whereas MS degrees often focus more heavily on counseling and the behavioral sciences. Still – there are exceptions to these general rules when it comes to master's degrees in psychology.
The major difference among master's degree programs in psychology is whether they prepare students to enter the workforce upon graduation or whether they serve as a stepping-stone to doctoral work.
<!- mfunc search_btn -> <!- /mfunc search_btn ->
Master of Arts vs Master of Science Psychology – Key Curriculum Differences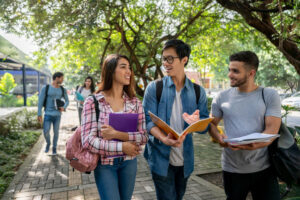 It's easy to find the differences in an MA vs MS in psychology confusing. Different colleges offer the same types of specializations in either arts or sciences. It's not unusual to find colleges that list a master of science in psychology and then refer to it as a master of arts in psychology in their catalog descriptions. There are even programs called masters of art in psychology science! You practically need a degree in psychology just to sort out the cognitive dissonance.
It's hard to compare the curriculum differences between the two kinds of degrees because every college will always have a slightly different curriculum from every other college, regardless of the degree type. That's a good thing! It gives you more options to find a program tailored to your interests and expectations.
But there are some key differences you can often find between arts and sciences master's programs:
Hard sciences courses are more common in MS programs – Hard in this sense doesn't mean difficult, but rather those scientific classes that are more grounded in mathematics or proven research and experimental data.
Social and cultural courses are more common in MA programs – Exploring larger issues is a big part of the arts perspective on education, so MA degrees in psychology tend to lean into societal and cultural studies in psychology.
Thesis and non-thesis options may differ – Although it's not a rule, you are more likely to find that MS degrees in psychology require completion of a master's thesis, while MA degrees are more likely to offer non-thesis options for finishing the degree.
It's also often thought that an MS degree is a more appropriate choice for someone who has earned a bachelor's in the field of psychology, while an MA is better suited to anyone coming from a non-psych background. And MS programs are thought to be better preparation for being successful at the doctoral level.
This isn't too important for most degrees. But in some cases, you might want to think about your career path. If you pick a master's in counseling psychology with the intent to eventually go after a doctorate, then a science degree may be to your advantage.
MA vs MS in Psychology – Which Should You Choose?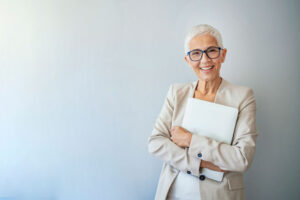 But let's get down to brass tacks: should you choose an MS vs an MA in psychology?
For most people, the answer to that question will be "Yes." In other words, it's just not going to matter as you look at the different options between MS and MA programs compared to the differences in concentrations between different programs. You're always going to be better off picking the program that lines up better with the kind of psychology career you plan to pursue.
If you check out top online psychology master's programs, you'll find they have the same options in online learning, as well.
What is the difference between MS and MA in psychology degrees?
A master of arts in psychology is rooted in traditional liberal arts approaches to education. That means it has an emphasis on critical thinking skills and exposing students to information in broader cultural and social contexts. Communication and writing skills are an important part of arts programs. In psychology, arts degrees have coursework in social psychology, cultural studies, and the history of psychology.
A master of science in psychology sticks more closely to the scientific bases of the field. These degrees emphasize research and hard data. The neurological and physical processes that impact thought and behavior are a more important part of studies in MS degrees. You're more likely to spend time exploring the biological bases of behavior, neuropsychology, and health and psychology.
Both degrees offer excellent preparation for a career in the field of psychology, however.
<!- mfunc search_btn -> <!- /mfunc search_btn ->
Is There a Differences in Salary Potential That Comes with Earning an MA-Psychology vs MS-Psychology?
You might already be able to guess the difference in salary levels for MA vs MS in psychology graduates if you have read this far: there probably isn't any.
That's because the distinction is more or less lost by the time you get out into the job market. A master's in child psychology is always going to route you into the same type of jobs, regardless of whether it is a science or arts degree. And the pay scales for those jobs are based around what your skills and what the demands of the job are, not the kind of degree you earned.
So how much does a master's in psychology graduate make?
According to the Bureau of Labor Statistics, the 2020 median salary level for all psychologists in the United States was $82,180.
That number includes psychologists at all levels of practice and in all industries, however. There's no specific breakdown for MA vs MS in psychology or between master's and doctoral or bachelor's graduates in the field.
There are definitely differences between those levels, however, and between different types of practice. Clinical, counseling, and school psychologists average $79,820 per year, for instance, while industrial-organizational psychologists made $96,270 in their profession.
You can expect the same basic salary regardless of whether or not you choose a master of arts vs master of science in psychology, however. And you will enjoy the same selection of amazing jobs in many industries to choose from.
Bottom line: save your brainpower for your actual psychology studies, and don't worry too much about whether you end up in an MA vs MS in psychology program.