"Grown-ups never understood anything by themselves. And it is rather tedious to have to explain things to them time and again."
-Anoine de Saint-Exupery
Written at a time when the field of child psychology was in its infancy, this timeless quote from the classic The Little Prince says volumes about how much this field has developed.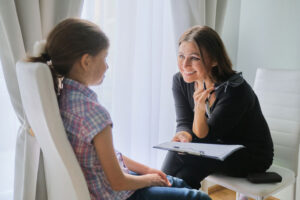 You might be shocked to know that only several decades ago the prevailing theory explaining child psychology held that children were like empty vessels waiting for their minds to be filled with knowledge from wise adults.
The field has come a long way in terms of both its understanding of human development and its approach to working with children, but it still seems like every new finding in child psychology raises more new questions.
What's the role of nature versus nurture? Is development continuous or discontinuous? Is a child's personality stable as they develop, retaining parts of their personality that were always present, or can a child's personality change into something completely new?
Grown-ups still have a ways to go in understanding how children grow and develop. This is exactly where child psychology master's programs come into the picture.
What is a Master's in Child Psychology?
A master's in child psychology equips you with a depth of understanding that's essential if you want to make a meaningful impact in the lives of children and adolescents.
It incorporates advanced courses in child cognitive development, ethics, clinical psychology, and methodology.
Within a child psychology master's program you'll find a balance of courses that seek to answer the big theoretical questions about human development along with courses that prepare you to apply that knowledge in real-life situations, working with children in schools, counseling agencies or healthcare organizations.
They key components of any master's-level curriculum in child psychology will include:
Clinical assessments and intervention strategies
Ethics and leadership
Theories of personality
Family systems and therapy
Cognitive neuropsychology
Multicultural psychology
Measurements and quantitative statistics
Child developmental psychology
Learning and pedagogical theory
You can find master's programs in child psychology that expand on some of these key topics with a specific focus in areas that include:
Learning theory
Cognitive and social psychology
Research methodologies
Cultural aspects of child psychology
Prevention, treatment, and intervention methods
You'll find that some programs are considered "clinical," and others aren't. Clinical programs tend to give more focus to things like assessment, treatment, and intervention practices in mental and behavioral healthcare services.
Non-clinical programs lean a bit more toward child psychological theory over practical applications, and tend to be more more oriented toward things like policy development, program structure, advocacy, and organizational leadership.
<!- mfunc search_btn -> <!- /mfunc search_btn ->
How long does it take to get a master's degree in child psychology?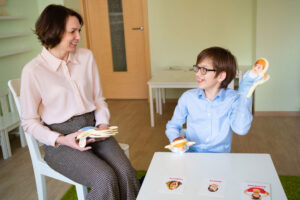 These programs typically take at least two years of full-time study, or three years in a part-time program designed to accommodate the schedules of working professionals. In most cases you can expect to complete at least 30 credits.
What is the highest degree in child psychology?
A doctoral degree – PhD or PsyD – is the highest level of education you can earn in this field. You can also find related Doctor of Education (Ed.D.) and Educational Specialist (Ed.S.) programs in school psychology.
What are the admission requirements for a child psychology master's program?
Most schools require you to have a bachelor's degree in psychology or a related field, or to have a bachelor's degree in any field and fulfill core psychology prerequisites, which basically means having the equivalent of a minor in psychology or a related field.
Careers: What You Can Do with a Master's in Child Psychology
The knowledge you gain from a master's in child psychology opens up new career options and advanced opportunities. It gives you a competitive leg-up in the workplace and can fulfill the basic education requirements for state licensed professions ranging from applied behavior analyst, to school counselor.
Examples of careers you can pursue with a master's degree in child psychology include:
Mental health educator
Youth or teen counselor
Parenting program coordinator
School counselor
Group home facilitator
Applied behavior analyst
Analyst or researcher with government and policy-making organizations
Social and human services manager
Case manager
Child welfare agency caseworker
Mental and behavioral health caseworker
Check out our list of the Top 10 Online Child Psychology Degree Programs
Can I work with children with a master's in child psychology?
Yes! A master's degree can open up doors to a career working with children in a variety of capacities, including school counselor, case manager, and applied behavior analyst.
Is there a demand for child psychologists?
Yes! The US Department of Labor reports that in the decade leading up to 2029 there will be 5,700 new psychologists joining the workforce. Most of the demand for psychologists comes from elementary and secondary education systems, mental and behavioral health agencies, physician offices, and outpatient care centers. Child psychologists can be found in every one of those settings.
What can I do with a master's in child psychology?
You can follow your career goals in fields like applied behavior analysis, child welfare case management, mental and behavioral health, school counseling, and mental health education.
What are the benefits of earning a master's degree in child psychology?
Benefits include the potential for higher pay, more advanced career options, and a greater level of personal fulfillment and professional satisfaction from making a positive difference in the lives of young people.
What are the career differences for clinical and non-clinical master's degrees in child psychology?
Non-clinical programs prepare you for careers in public policy development, advocacy, and leadership. Clinical programs, on the other hand, prepare you for careers that involve providing comprehensive mental and behavioral health services to children and adolescents.
<!- mfunc search_btn -> <!- /mfunc search_btn ->
How to Choose the Right Master's in Child Psychology Program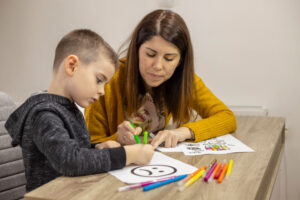 There are several factors to consider when you're deciding which graduate program in child psychology is right for you. If you want to be involved with assessing, diagnosing, and treating mental and behavioral health issues then you'll want a clinical program. This also applies if you want to be involved in research.
If you're more interested in policy, advocacy, leadership, program design, education, and a macro-application of child psychology, then you'll want to choose a non-clinical program.
Programs with high graduation and post-graduate job placement rates indicate a strong commitment to students. These are the kinds of programs you want to look for.
The faculty working in the school's psychology department is a big deal too. You can expect very good things from a program lead by professors with extensive experience, who have published literature in the field, and who hold doctorate degrees.
Programs offered through respected schools with strong ties to the professional community offer fascinating and diverse internships and field placements that give you valuable, real-world experience in a supervised setting. The more exposure you have to different settings and specialized areas of practice, the better.
Child psychology master's degrees carry the same professional weight and deliver the same academic rigor whether they're from an online or on-campus program. You may prefer the additional flexibility of an online program, or the in-person classroom experience of a program offered on-campus. Part-time programs can provide even more flexibility for working professionals.
You'll find some schools have doctoral psychology programs that have been accredited by the American Psychological Association (APA), including doctoral programs in child psychology specifically. Earning APA accreditation means a program has met the APA's high bar for quality in how it prepares graduates to provide exceptional evidenced-based clinical services.
While the APA only accredits doctoral programs, if you're considering the possibility of going on to earn a PhD or PsyD, then choosing a school with an APA-accredited doctoral program can make it easier to transfer credits from your master's program, allowing you to make a seamless transition into your doctoral studies.
And even if a doctorate isn't necessarily something you're planning for, you can be sure a master's offered at a school with APA-accredited doctorates is going to offer a topflight learning experience.