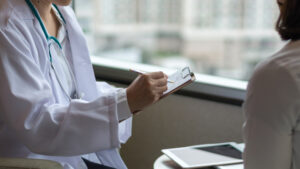 Psychologists work to understand the mind, unlocking the patterns of thought that govern behavior, feelings, and perceptions.
But the mind does not exist in isolation. Those thoughts are all shaped by the inputs from human senses, and they exist as the firing of neurons buried deep in your gray matter. They create causes of action that act on the same nervous system responsible for movement and speech. Every psychologist studies the neurological basis of thoughts at some level during their training. But for others, the connections between the two are the most fascinating part of human psychology.
Neuropsychologists are the specialists who get into the gritty parts where the hardware of the human body connects to the software of your mind.
They are the pros that other psychologists call when mental health issues appear to originate from biological causes. They are the ones that healthcare professionals dial when they need to understand the mental processes that could be affected by certain medical procedures.
It's one of the most challenging specialties in the field of psychology. But it's also at the cutting edge of understanding how human thought and behavior are created and influenced in the brain.
What You Will Do In Your Career After Meeting the Requirements to Become a Clinical Neuropsychologist
Clinical neuropsychologists are one of the subsets of psychologist who are most likely to be found around the hospital or in other healthcare facilities. They are some of the first people whose phones ring when patients are brought in with cerebral or nervous system injuries. It's not always clear to medical professionals treating such cases what kind of damage a physical process may have caused to the neurological system.
But learning how to become a clinical neuropsychologist involves getting the training and assessment skills to evaluate patients for neurological deficits stemming from injury or disease. And they have a wide range of therapies that can be used to help patients regain brain function that has been lost.
Neuropsychologists are also heavily involved in research and studies of mind and body connections. Clinical practitioners are specialists in treatment, but many of them also participate in research, using their direct care experience to build data and evaluate findings from other studies.
What Are the Requirements to Become a Clinical Neuropsychologist?
A doctorate in psychology is often considered the minimum level of education for any kind of clinical psychologist. That's particularly true in neuropsychology, which has a strong biological and physical education component. You had better bone up on your hard sciences, including chemistry and anatomy, if you plan to become a clinical neuropsychologist.
Just earning a doctorate doesn't meet the requirements to become a neuropsychologist, though.
Clinical neuropsychologists require a state-level license in order to practice.
Earning a state license as a psychologist means getting in enough hours of supervised post-doctoral training to have your application accepted by your state licensing board. In most cases, that's going to be between one and two years of practice.
But the real challenge for all licensed clinical psychologists is the EPPP, the Examination for Professional Practice in Psychology. Put together by the Association of State and Provincial Psychology Boards (ASPPB), this formidable two-part exam includes 225 multiple choice, scenario-based, point and click, and drag and drop based questions. You have only four hours and fifteen minutes to get through them all. It covers everything from your specialty, the biological bases of behavior, to legal and ethical issues, to assessment and intervention skills. And you won't get that license unless you pass it.
<!- mfunc search_btn -> <!- /mfunc search_btn ->
Becoming Professionally Certified as a Clinical Neuropsychologist
As an APA (American Psychological Association)-recognized specialty area, neuropsychology has its own national board certification process available. It's not required, but it definitely will make you stand out against the competition when competing for the most interesting or highest paying jobs.
The American Board of Professional Psychology offers clinical neuropsychology certification to individuals who:
Hold a doctoral degree from an APA-accredited program
Complete an APA-accredited internship program
Are licensed as independent clinical psychologists
Have documented training in 8 core knowledge areas including neuroscience, neuropathology, and functional neuroanatomy
Have received at least 50 percent of post-doctoral training within a clinical neuropsychology specialty
Pass both written and oral board examinations
Learning how to become a clinical neuropsychologist is a tough process on top of a tough specialty area, but that means only the best clinical neuropsychologists will pass.
Meeting the Education Requirements to Become a Clinical Neuropsychologist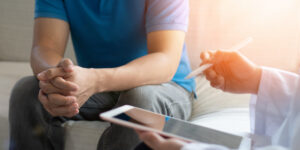 Have we mentioned yet that meeting neuropsychologist requirements is one of the toughest paths to specializing in the field of psychology? It is, and you'll want a first-rate education if you hope to get into the business.
State licensing requirements may be the most important consideration when you are picking a degree path. That means picking a program that has been fully accredited by the APA. With the APA standing behind it, you know that the program you pick will meet the requirements for your state licensing board, no matter where you plan to practice.
If you were paying attention when reading above, you'll realize that you need some pretty focused training to meet the requirements to become a clinical neuropsychologist. So not just any PhD in psychology will do; you'll need to pick from neuropsychology PhD programs specifically.
Those programs deliver the same standard coursework as any psychology doctoral degree. That includes courses in cognitive and affective bases of behavior, psychology theories, professional and ethical practice, and psychological assessment. But neuropsychology PhD programs also provide highly specialized coursework in:
Biopsychology
Neuroanatomy
Neuropsychological assessment
Neuropathology
Clinical neurology
These are all subjects you have to master as part of meeting the requirements to become a neuropsychologist eligible for board-certification, so you'll definitely need to stay awake in class.
What about picking a PsyD vs PhD in psychology? The PsyD is considered a more practice-oriented degree, so that's a good choice for clinical neuropsych specialists. But neuropsychology PhD programs are still a more common degree, and widely accepted for clinical practitioners even though it may be more research and academically focused.
Explore Degree Programs Near You
How long does it take to become a clinical neuropsychologist?
It takes between four and seven years to earn a doctorate in clinical neuropsychology. You can also expect to spend a year or more in supervised post-doctoral practice before you will be eligible to become licensed as a clinical practitioner. And, of course, you will have to earn at least a bachelor's degree before applying to your doctoral program, adding another four years to your path. All in all, you should expect to spend at least twelve years after graduating high school before becoming a clinical neuropsychologist.
Do you need a master's to become a clinical neuropsychologist?
Clinical neuropsychologists almost always need at least a doctoral degree in order to practice in the field. Most psychology doctorate programs do not require earning a master's degree before applying for admission. However, if you do choose to earn a master's degree first, you may be able to cut around three years off of your doctoral studies, as well as getting the opportunity to broaden your education beyond your doctoral specialty.
Career and Salary Potential You Can Expect After Meeting Clinical Neuropsychologist Requirements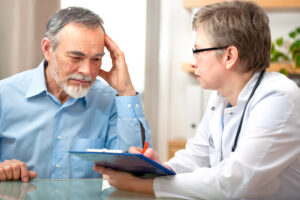 New advances in brain science are coming out of research into genetics and neuroimaging all the time. That's going to make neuropsychology a hot topic for both research and healthcare employers for a long time.
Neuropsychology as a field is also getting a boost from demographic trends unfolding in the United States. Psychology as a field overall is growing only at an average rate according to the Bureau of Labor Statistics (BLS), expecting about a three percent increase between 2019 and 2029. But driven by the aging Baby Boom generation, healthcare services are seeing gangbuster growth over that same period.
And that older demographic is exactly where the cognitive deficits and age-related neurodegenerative diseases like Alzheimer's are popping up. Researching, diagnosing, and treating those types of disorders are right up the alley of the clinical neuropsychologist job description. That's a solid recommendation for a career that will experience continuing demand and increasing salary levels for years to come.
Is clinical neuropsychology a good career?
If figuring out the mysteries of the connection between the mind and the brain is what you are all about, the clinical neuropsychology is where it's at. It's definitely one of the most challenging careers in psychology today, but it also puts you right on the cutting edge of exciting new developments in the field. You're also in a position to make a big difference in the lives of patients, using your skills to help people with cerebral injuries or diseases of the central nervous system lead fuller, happier lives.
<!- mfunc search_btn -> <!- /mfunc search_btn ->
How much do clinical neuropsychologists make?
A clinical psychologist salary can be right near the top of what any kind of practicing clinical psychologist will make. While the BLS shows that the median salary for all psychologists in 2020 was $82,180, those in the top ten percent of the profession earned more than $137,590 per year. While BLS doesn't track neuropsychology salaries separately, you can definitely expect something toward the higher end of the range thanks to such advanced skills.