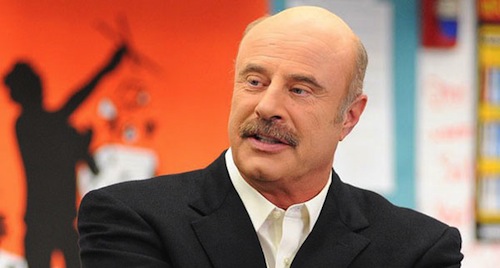 Twitter is a brilliant social media platform and a great way to catch up with one's favorite personalities, academics and celebrities. However, with roughly 5,700 tweets sent per second, it can be hard to cut through the noise. In view of this, we've put together a list of the 30 most prominent psychologists on the popular micro-blogging site – so anyone reading can follow the individuals' day-to-day lives while also discovering what news and articles they find interesting. Some of the psychologists in this roundup are famous for particular research, others run their own clinics, and yet others are frequently cited in the media as the go-to experts in their fields. Regardless of which area of psychology is of interest, these 30 leading psychologists on Twitter are sure to fascinate.
30. Paul Ekman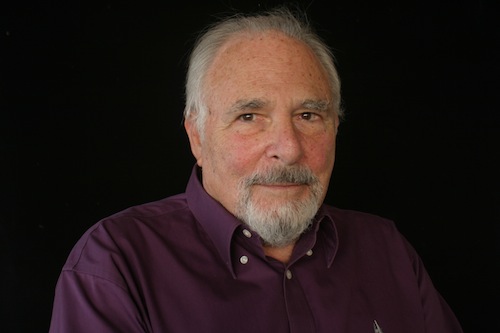 @PaulEkman – 12,000 followers
In 1998 Paul Ekman was honored with the William James Fellow Award, and three years later the American Psychological Association hailed him as one of the 20th century's most significant psychologists. In 2009 he even achieved a spot on Time magazine's rundown of the world's 100 most influential people. Ekman gained his Ph.D. in the area of clinical psychology from Adelphi University in 1958 and then worked at the University of California, San Francisco between 1960 and 2004. He has carried out trailblazing work on human facial expressions, leading to him being dubbed the "best human lie detector in the world." And his involvement in an advisory capacity on hit TV show Lie to Me has been credited with subsequently bringing his work into the mainstream. Ekman's Twitter feed includes links to appealing articles and is a recommended read for anyone interested in the facial expression field.
29. Ciarán O'Keeffe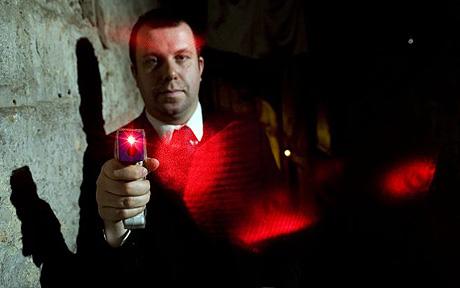 @ciaranokeeffe – 12,800 followers
Love ghosts and the paranormal? Then why not head over to the Twitter account of British psychologist Ciarán O'Keeffe, who features plenty of both on his feed? His interests lie in parapsychology, investigative psychology and the social psychology of music. At present, he is a senior lecturer at Bucks New University in the U.K., although he is arguably better known for his appearances on TV shows like Most Haunted and Jane Goldman Investigates, where he provides an expert opinion on paranormal activity. After double majoring in music and psychology in the U.S., O'Keeffe earned a master's degree in investigative psychology at the University of Liverpool and then a doctorate from the University of Hertfordshire.
28. Robert Cialdini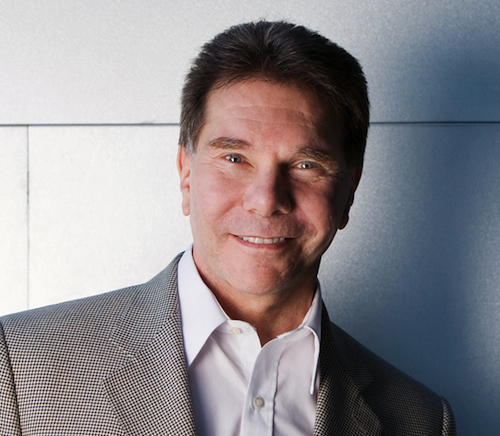 @RobertCialdini – 13,000 followers
Robert Cialdini and his team can be found tweeting about fascinating news from the world of science and also discussing their own expert areas: persuasion and influence. Cialdini is currently Professor Emeritus of Psychology and Marketing in Arizona State University's psychology department. He gained his bachelor's in psychology from the University of Wisconsin in 1967 and then three years later earned a Ph.D. in social psychology at the University of North Carolina. Cialdini has garnered numerous awards and distinctions in his professional life and has contributed to scores of scientific papers. What's more, his 1984 book, Influence: The Psychology of Persuasion, has gone on to sell in excess of two million copies. Cialdini founded the company Influence at Work, which offers training, workshops and lectures to professionals to help them improve performance.
27. Mollie Marti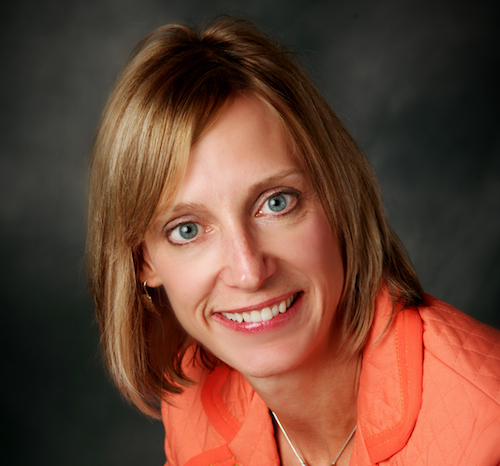 @DrMollieMarti – 13,200 followers
Mollie Marti's route into psychology was a little unconventional. After earning a public relations bachelor's degree and a law degree, she worked for a time in the legal sphere. However, she later went on to obtain a master's degree and a Ph.D. in personality and social psychology from the University of Iowa. Marti launched her psychology career working with top sportspeople and then, after achieving great results, moved into business coaching and writing. One of her works is the inspirational Walking with Justice, which was published in 2012, and she also serves as CEO of the nonprofit Community Resiliency Project, empowering communities to grow stronger youth and create an environment in which no life is lost to suicide." Marti's tweets include a fabulous mix of inspirational snippets and photos and are great reading for anyone who needs a hand getting their sparkle back.
26. Craig Malkin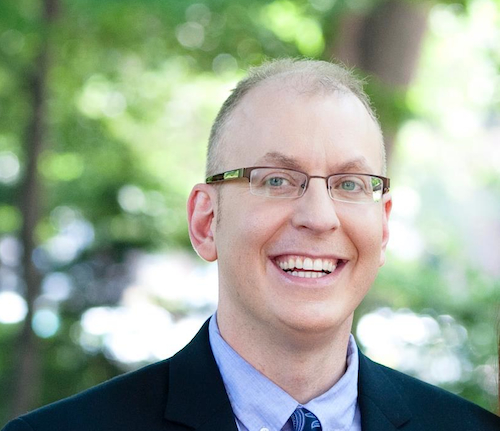 @DrCraigMalkin – 13,500 followers
Craig Malkin may look a little familiar, which is perhaps because he frequently appears in well-known publications and on TV to provide poignant psychological information and advice. He has a special interest in relationships and holds two decades' worth of experience assisting families, couples and individuals. Dr. Malkin earned a Ph.D. in clinical psychology from the University of Missouri-St. Louis in 2000 and currently consults part time at Harvard Medical School. One of his subjects of particular note is narcissism, and his 2013 article "Five Early Warning Signs You're with a Narcissist" ended up going viral. Malkin's book on the same topic is scheduled for release in 2015, but in the meantime his updates can be found on Twitter, where he shares his thoughts on the minutiae of human behavior with his loyal followers.
25. Heidi Grant Halvorson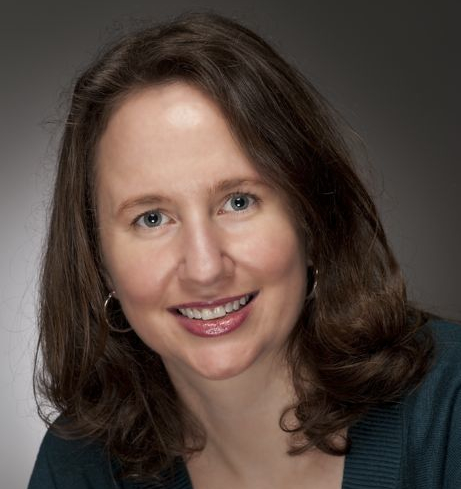 @hghalvorson – 13,800 followers
Heidi Grant Halvorson achieved her social psychology doctoral degree from Columbia and is currently an associate director at the New York-based university's business school. Her Twitter feed is full of links to inspiring articles and news stories and includes a healthy dose of retweets from fellow scientists. Halvorson's writing can be found in a number of influential publications, including Psychology Today, The Huffington Post, Fast Company, Forbes and the Harvard Business Review, plus she has also had her scientific papers published in acclaimed journals. She is particularly interested in motivation, which has led her to write four bestselling books on the topic. Anyone needing a kick in the butt should give them a try!
24. Sherry Turkle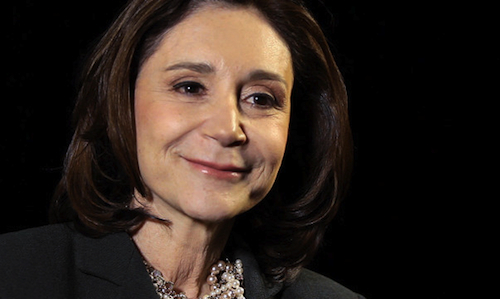 @STurkle – 13,800 followers
Sherry Turkle's area of interest is particularly relevant to our current era. She discusses people's relationship to technology, and her Twitter feed is crammed with attention-grabbing snapshots on the topic along with links to features discussing the phenomenon. The clinical psychologist obtained her Ph.D. in sociology and personality psychology from Harvard and is currently the Abby Rockefeller Mauzé Professor of the Social Studies of Science and Technology at MIT. In addition, she acts as director of the university's Initiative of Technology and Self, which she founded in 2001. Turkle has written a number of books – such as Alone Together: Why We Expect More from Technology and Less from Each Other – and frequently appears in the media discussing claims that our fast-paced technological world may be leaving us lonelier and less able to really communicate with one another.
23. Amy Cuddy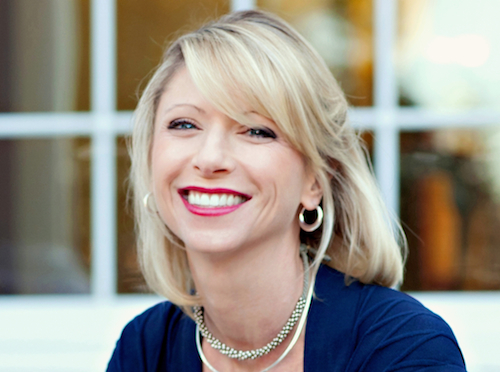 @amyjccuddy – 14,200 followers
In 1998 Amy Cuddy received her bachelor's in psychology from the University of Colorado, graduating magna cum laude. She then went on to earn a social psychology M.A. from Princeton in 2003 before topping it off with a doctorate from the same institution two years later. Cuddy is currently an associate professor at Harvard Business School and researches how "people judge and influence each other and themselves." In 2013 she was included on Business Insider's list of 50 world-changing women, and Cuddy's 2012 TED talk on body language and "power posing" has been viewed a whopping 14.9 million times. Her Twitter feed includes engaging links and information related to behavior and body language as well as cool photos and videos.
22. Daniel Levitin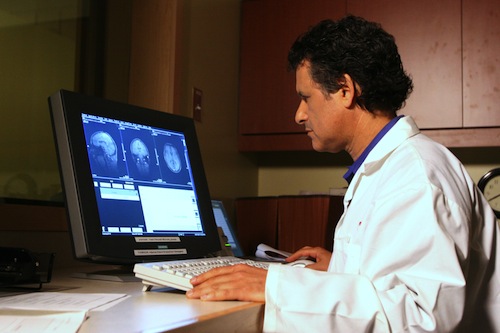 @danlevitin – 14,800 followers
Anyone interested in psychology and music should definitely check out Dr. Daniel Levitin's tweets. Levitin earned his psychology degree at Stanford before going on to achieve a master's and a Ph.D. in the same subject at the University of Oregon. While he currently holds a psychology and behavioral neuroscience professorship at Quebec's McGill University, he is also keenly involved in music and is director of the school's Laboratory for Music Perception, Cognition and Expertise. He penned the book This Is Your Brain on Music: The Science of a Human Obsession, which investigated the neuroscience of music and spent over a year on The New York Times' bestseller list. And if that weren't nearly enough, he even has 14 gold and platinum records to his name thanks to his work in the music business.
21. Melissa McCreery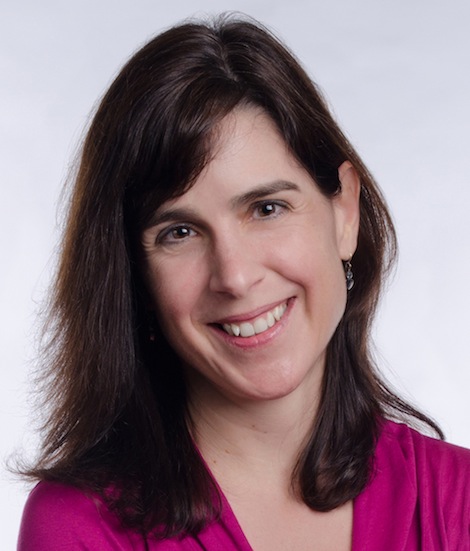 @MelissaMcCreery – 15,700 followers
These days, many ambitious and high-achieving people find themselves turning to the cookie jar when feeling overwhelmed. Melissa McCreery investigates the psychology behind overeating and draws on her academic knowledge – she has a Ph.D. and an M.A. in clinical psychology from Michigan State University – to see how it can be prevented to enable people to live happier, healthier lives. McCreery set up the website toomuchonherplate.com, which provides women with a tailored program to help them have power over their relationship with food. Her Twitter feed is an accessible selection of inspiring quotes, links and updates to aid dieters on their journey. McCreery's work has been included in Good Housekeeping, The Wall Street Journal and Working Mother.
20. David Ballard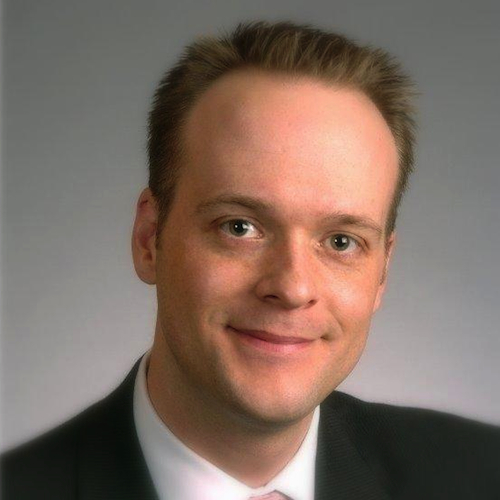 @DrDavidBallard – 16,400 followers
David Ballard heads up the Center for Organizational Excellence at the American Psychological Association and also leads the APA's Psychologically Healthy Workplace Program – which helps business owners to improve their employees' health and productivity. His busy Twitter feed includes links to noteworthy articles mostly relating to this topic. Ballard achieved a health and medical services administration MBA at Widener University and on top of this gained a doctorate in clinical psychology from the same institution. Thanks to his expertise in the working environment, he has been interviewed for The Wall Street Journal, Fortune, The New York Times and Forbes and often lectures to audiences in North America.
19. Kelly McGonigal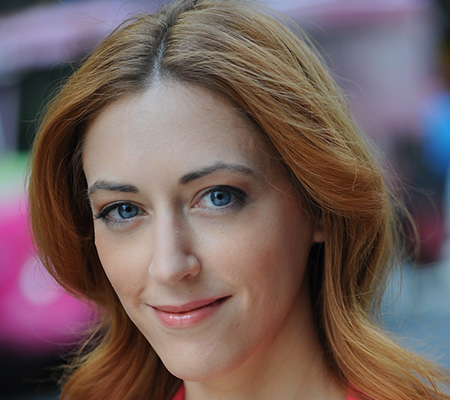 @kellymcgonigal – 17,500 followers
Health psychologist Kelly McGonigal is one of the leading lights in the emerging field of "science-help," which aims to give people the opportunity to live happy, healthy and successful lives. McGonigal earned a psychology doctorate from Stanford on top of bachelor's degrees in psychology and mass communication from Boston University. She currently lectures at Stanford and has won accolades for her undergraduate psychology classes there, including the prestigious Walter J. Gores award. McGonigal's work has been featured in a number of scientific journals and has also attracted widespread attention in the mainstream media, while her tweets are an intriguing mix of information about psychology, happiness and yoga. Her 2013 TED talk on "how to make stress your friend" has now racked up more than four million views.
18. Jeremy Dean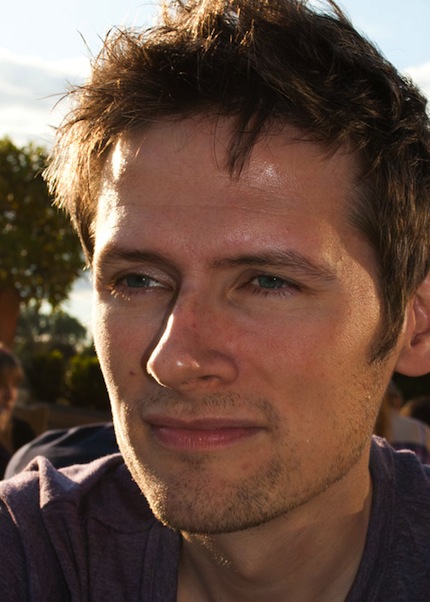 @PsyBlog – 20,100 followers
Jeremy Dean established his PsyBlog website in 2004, and it has since gone on to attain more than one million hits a month. It has also been recognized by high-profile media outlets such as the BBC, the Los Angeles Times, The Guardian, and The New York Times, among others. Dean decided to launch the site after becoming aware of the lack of intelligent and accessible news with a psychological slant. His Twitter feed is largely used to provide links to his PsyBlog articles, which are highly eloquent and discuss current findings in psychology. Dean obtained his M.Sc. in research methods in psychology from University College London and is currently a doctoral student at the same institution.
17. Jo Hemmings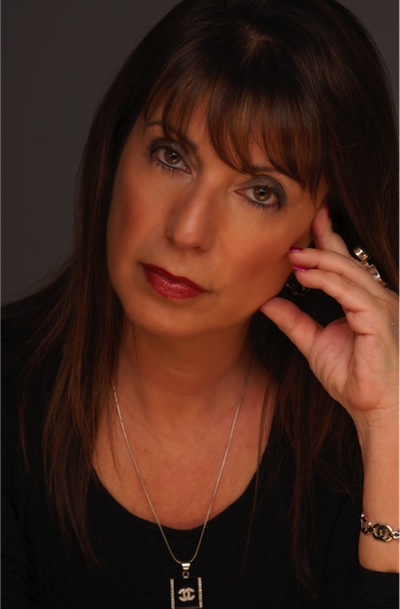 @TVpsychologist – 21,400 followers
Jo Hemmings is probably the U.K.'s most familiar celebrity psychologist. She provides professional psychological help in the production of reality television series and has acted as a behavioral expert talking about participants on British reality shows such as The X Factor and Britain's Got Talent. Hemmings often appears in national newspapers and magazines, has recurring spots on daytime shows This Morning and Daybreak, and has penned six books about relationships and sex. The self-confessed Twitter fan's feed is a fun selection of psychological news, opinion and chat. She achieved her bachelor's degree in psychology from the University of Warwick and, despite her slew of media responsibilities, still runs a counseling practice in London.
16. Aleks Krotoski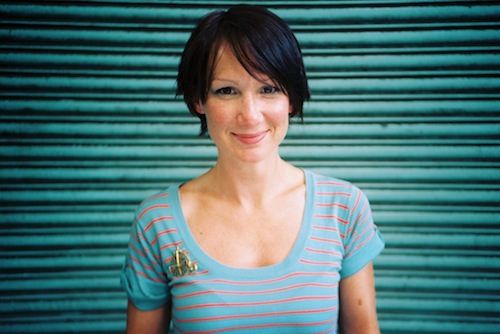 @aleksk – 23,500 followers
In 2009 Aleks Krotoski obtained her social psychology Ph.D. from the University of Surrey. Prior to her doctorate, she wrote about technology and gaming, and she has since combined these loves to become an eminent voice in discussing how technology and our behavior are linked. In 2010 Krotoski presented award-winning BBC radio series Virtual Revolution, and the following year she began hosting celebrated science radio show The Digital Human, which she continues to do today. Her book Untangling the Web: What the Internet Is Doing to You was published in 2013. Meanwhile, Krotoski's tweets keep readers updated with news and links to her podcasts whilst also offering an insight into her day-to-day life. Interestingly, in 2006 she was hailed as one of tech website CNET's top 10 girl geeks – just behind Lisa Simpson.
<!- mfunc search_btn -> <!- /mfunc search_btn ->
15. Anthony Risser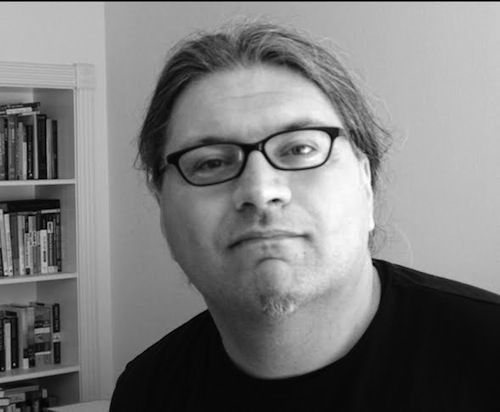 @neuropsychblog – 23,900 followers
Psychology blogger Anthony Risser can be found writing at his BrainBlog website, neuropsychological.blogspot.com. Here, he provides educational articles to his readers, many of whom are students. However, he is also pretty active on Twitter and, in his words, uses the micro-blogging platform to "to re-tweet additional neuropsychology-related content that might not find its way into a blog posting." Risser has many years' experience in the field of clinical neuropsychology and achieved his Ph.D. in the subject from the University of Victoria in 2004. He has previously worked at the University of Texas, the University of Houston and the University of Pennsylvania and has co-written two textbooks – Assessment of Aphasia and Developmental Neuropsychology.
14. Marsha Lucas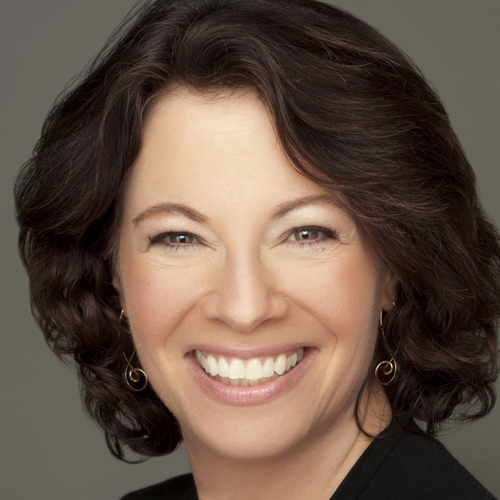 @DrMarsha – 31,900 followers
Marsha Lucas achieved her bachelor's degree in psychology from the University of Virginia before going on to gain a master's degree from the State University of New York and a doctorate in clinical psychology from Emory University in Georgia. Lucas is particularly interested in mindfulness and runs a practice in Washington, D.C. where she provides various forms of psychological counseling. In 2012 her book Rewire Your Brain for Love was published, encouraging people to improve their relationships through mindfulness. At the time of writing, Lucas was taking a short hiatus from social media, but her Twitter feed includes plenty of snippets that should encourage followers to allocate some time to read and reflect.
13. Miguel Angel Escotet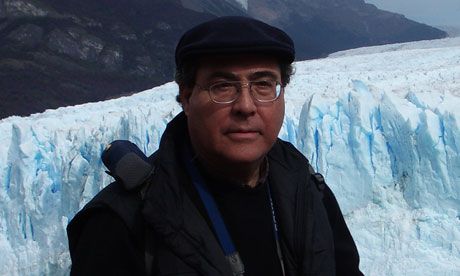 @DrEscotet – 32,400 followers
Miguel Angel Escotet has close to an amazing 50 years of being a university professor under his belt, and one of his particular interests is the psychology behind education. Currently, he is College of Education dean at the University of Texas at Brownsville and is also the UNESCO and United Nations University Mobile Chair on History and Future for the university. Escotet holds a master's degree from the University of Texas at Austin as well as a Ph.D. from the University of Nebraska and a degree in clinical psychology from Colombia's Javeriana University. He has dozens of publications to his name and uses his Twitter account to talk about the latest developments in psychology and higher education while also keeping followers inspired with motivational quotes.
12. Melanie Greenberg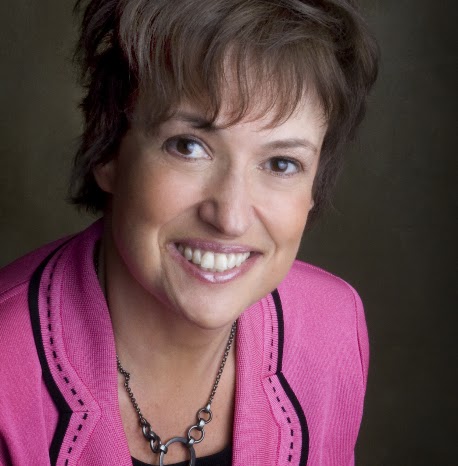 @DrMelanieG – 32,800 followers
Melanie Greenberg has a private clinic in California and is recognized worldwide for her work on subjects such as expressive writing, chronic pain, trauma, stress and coping strategies. She completed her psychology bachelor's degree in South Africa and then in 1992 earned her Ph.D. in clinical psychology at New York's Stony Brook University. She has more than 50 academic pieces to her name and played a role in drawing up national protocols for the treatment of long-term pain. Greenberg is also prolific on Twitter, having tweeted over 76,000 times. These are often links to her Psychology Today blog articles and updates on the latest research and scientific breakthroughs, so her feed is a great resource for those who are interested in clinical and health psychology.
11. Travis Langley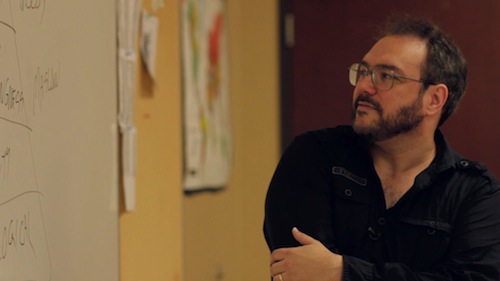 @Superherologist – 37,000 followers
Love superheroes? Love psychology? If the answer to either – or both – of these questions is yes, then pay a visit to Travis Langley's Twitter feed. Langley probably became more widely known after the 2012 release of his book, Batman and Psychology: A Dark and Stormy Knight. The work received excellent reviews and discussed possible psychological reasons as to why Bruce Wayne is so messed up. What's more, although Langley's field of study might be considered a little unorthodox, some serious academic props back it all up. He gained a bachelor's degree in psychology from Arkansas' Hendrix College before going on to achieve a master's and doctorate in experimental social psychology from Tulane University. At present, he is a tenured psychology professor at Henderson State University and is especially interested in the media and the behavior of fans.
10. Dolors Reig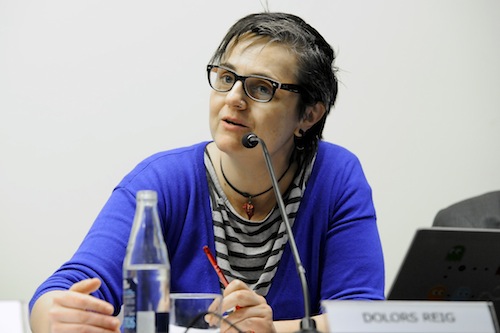 @dreig – 55,300 followers
Eminent social psychologist Dolors Reig edits the Spanish-language blog El Caparazón, which was set up in 2007. It was a finalist in the Spanish category at the BOBs awards in both 2008 and 2010 and has achieved recognition for being important in its field. Reig spent 15 years overseeing training centers and projects, and she now works on a freelance basis, offering talks, teaching, consulting and training for businesses, universities and other institutions. She has appeared on Spanish radio and television numerous times, while her Twitter feed affords interesting snapshots of media, news and society as a whole. Reig holds a psychology degree as well as a pair of postgraduate degrees and is currently working on her Ph.D. in knowledge society at the Open University of Catalonia.
9. Leah Klungness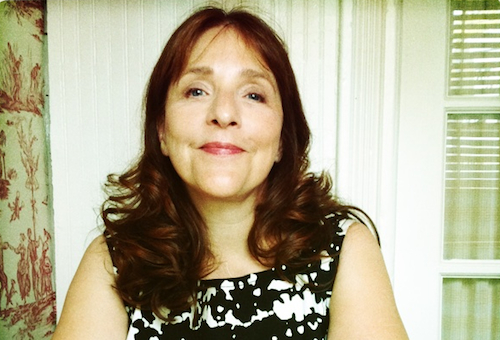 @Dr_Leah – 55,900 followers
Leah Klungness' areas of focus are families, relationships and parenting; she co-wrote a popular book called The Complete Single Mother and co-founded the website singlemommyhood.com. She tweets about her field of interest and includes links to fascinating articles and blogs. Klungness' skills have developed from firsthand experience, as she earned her Ph.D. and psychologist license while raising her children as a single mother. She has appeared in multiple print and online publications, including Good Housekeeping, Men's Health, The Huffington Post, WebMD and CNN, and has been featured on national radio and TV outlets. Klungness also has a private practice on Long Island, NY and specializes in consulting families dealing with the effects of divorce.
8. Dan Ariely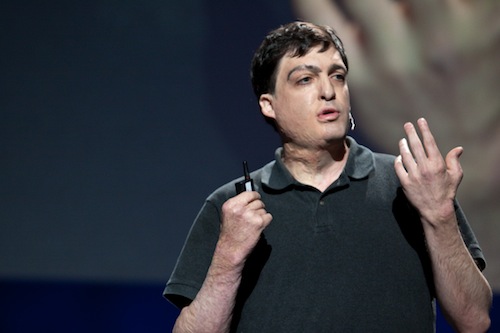 @danariely – 60,900 followers
In his teenage years, Dan Ariely had a terrible accident that resulted in extensive burns to his body. It was this experience that inspired him to carry out research into better – and less painful – treatments for patients. Ariely received a psychology bachelor's degree from Tel Aviv University in 1991 before going on to earn a master's and a Ph.D. in cognitive psychology from the University of North Carolina at Chapel Hill. He taught at MIT for a decade but then moved to Duke University to become the James B. Duke Professor of Psychology and Behavioral Economics – a position he still holds today. Ariely has penned numerous scientific papers and three books, while his TED talks have received over eight million online views.
7. Keely Kolmes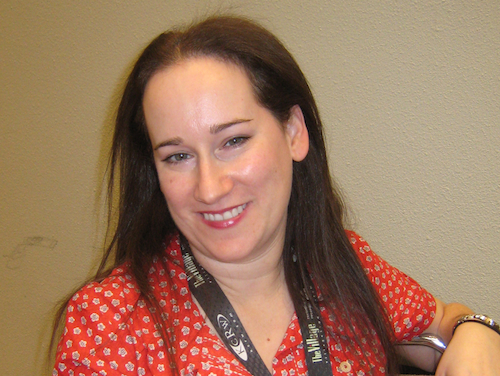 @drkkolmes – 87,900 followers
Keely Kolmes is an avid Twitter user – which is perhaps not surprising, considering the fact that one of her key research areas investigates the clinical and ethical concerns surrounding the internet and psychotherapy. Kolmes owns a clinic in San Francisco where she treats clients for anxiety, sexual concerns, grief, gender issues, relationship problems and more. In 2003 she obtained her doctorate in clinical psychology. Kolmes has a number of scientific articles to her name, while high-profile media outlets such as the BBC and The Washington Post have been known to quote her and feature her work. She is an advisory member of Without My Consent, a hub of information and debate on online privacy incursions, and is founder and president of Bay Area Open Minds.
6. Laura Compian Kauffman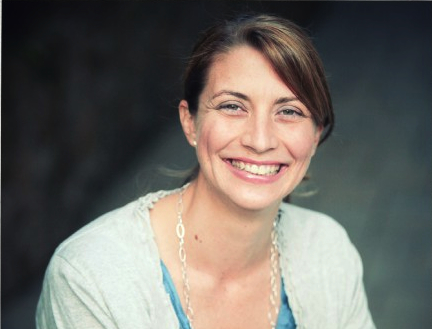 @ChildPsych – 107,000 followers
After earning a bachelor's degree in psychology from the University of California, Berkeley, Laura Compian Kauffman went on to obtain a Ph.D. in counseling psychology from Stanford. Her expertise lies in child psychology, and she is well versed in parenting and education-related issues as well. Her Twitter feed is full of inspiring articles – mostly related to child psychology – and includes links to current studies. Kauffman has a private psychology practice in the San Francisco Bay Area; there, she treats mainly child and teen patients, although she also works more generally with families and consults parents. In the past, she has worked at education.com as a senior program manager.
5. Steven Pinker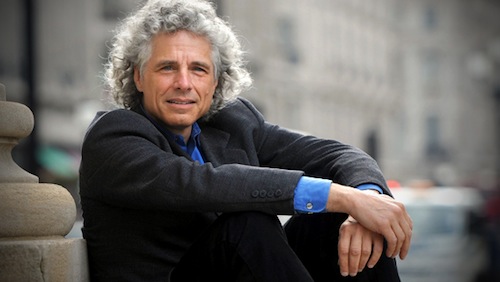 @sapinker – 113,000 followers
Notable psychologist Steven Pinker is well known for his work on evolutionary psychology and the computational theory of mind. He is currently the Johnstone Family Professor at Harvard University's psychology department, and before that he worked at MIT. Pinker received his bachelor's degree in psychology from McGill in 1976 before earning his doctorate in experimental psychology from Harvard three years later. He is the author of several highly lauded and bestselling books, some of which have won prizes, and has had numerous articles published in journals as well as in mainstream media outlets. The two-time Pulitzer Prize finalist was also included in Time magazine's world's most influential thinkers list in 2004. His tweets are essential reading for anyone with an interest in cognitive psychology.
4. Jeffrey Guterman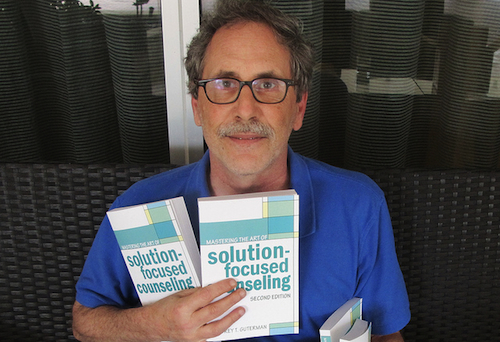 @JeffreyGuterman – 127,000 followers
Florida-based mental health counselor Jeffrey Guterman has been practicing in the clinical world for nearly three decades and has also worked as an associate professor at Miami-Dade's Barry University. His interests lie in the mental health and family therapy fields, and he has written more than 125 publications. He received his psychology bachelor's from Boston University and then earned master's degrees in family therapy and counseling psychology from Nova University before obtaining a family therapy doctorate from the same institution. Guterman's book Mastering the Art of Solution-Focused Counseling was published in 2006 and outlines the support model he developed in the 1990s. In addition to his counseling work, he heads up workshops for students, professionals and the general public. His Twitter feed, meanwhile, is very busy and gives followers in-depth insight into his life.
3. Richard Wiseman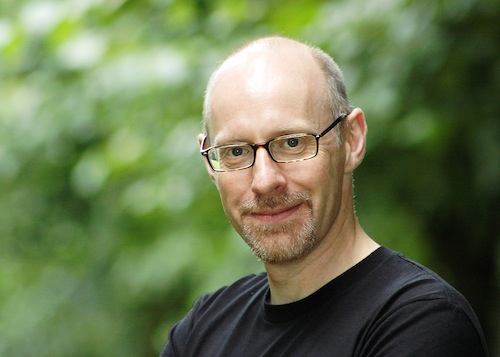 @RichardWiseman – 129,000 followers
Richard Wiseman's journey into psychology is a little out of the ordinary. He started off his career as a magician but then took up a degree in psychology at University College London before earning a psychology doctorate at the University of Edinburgh. He has more Twitter followers than any other British psychologist and has been described by one Scientific American writer as "the most interesting and innovative experimental psychologist in the world today." He is currently Professor in the Public Understanding of Psychology at England's University of Hertfordshire and has written half a dozen books discussing topics such as the paranormal, self-help, psychology and luck. Wiseman's research has been included in more than 150 TV shows, and in 2001 he headed up the worldwide experiment to find the funniest joke on Earth. Needless to say, his tweets make very fascinating and often amusing reading.
2. Andrew Mendonsa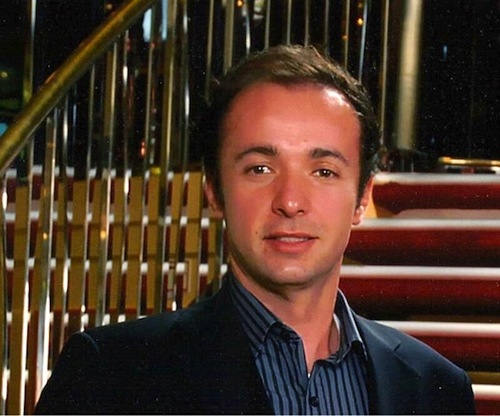 @DrMendonsa916 – 366,000 followers
Award-winning psychologist Andrew Mendonsa received his doctoral degree in clinical psychology from the California School of Professional Psychology. He now has counseling practices in Sacramento and Beverly Hills where he treats a variety of mental health issues, including mood disorders, grief, anxiety and depression. In addition, he carries out psychological assessments and treatments for the California prison system. He has frequently been a guest on TV and radio shows, where he discusses psychological issues. "Dr. Mendonsa is one of a kind," said one patient, adding, "I have never found someone so accepting, warm, inviting and willing to help you meet the challenges you have in your life."
<!- mfunc search_btn -> <!- /mfunc search_btn ->
1. Phil McGraw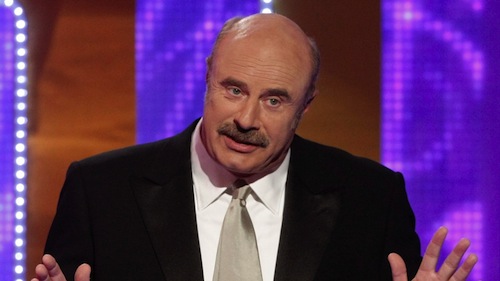 @DrPhil – 1,270,000 followers
Phil McGraw first garnered recognition in the 1990s after appearing on The Oprah Winfrey Show. However, he later became a star in his own right and started presenting the mega-successful Dr. Phil in 2002 – a career move that led to him becoming arguably the world's most well known mental health professional. He uses the program as a springboard to talk about social issues such as drugs, bullying, child abuse, depression and domestic violence. McGraw received his psychology bachelor's from Midwestern State University before achieving an M.A. in experimental psychology and a doctorate in clinical psychology from the University of North Texas. Prior to hitting TV screens nationwide, he worked in Texas as a licensed psychologist and developed treatment procedures for sufferers of long-term pain. His Twitter feed covers topics related to his show while offering followers a behind-the-scenes glimpse of his life.
<!- mfunc feat_school ->
Featured Programs:
Sponsored School(s)
Sponsored School(s)
All school search, finder, or match results, as well as colleges and universities displayed as "Featured School(s)" or "Sponsored Content" are advertisers that compensate us for placement on this site. The resources, editorial content, and school evaluations published on this site are developed independent of the schools that advertise here.
<!- /mfunc feat_school ->