BestPsychologyDegrees.com is owned and operated by Wiley University Services. Our content originates from many different education content writers. Our views and opinions are our own and for information purposes only. We want this website to serve as a directory guide, or an on-ramp, for educational programs as you explore the many options available. Please note the higher ed landscape is expansive; we do not include every option available and encourage you to conduct your own independent research.
Please view our advertiser disclosure to learn more about our content, how we are compensated, and what to expect if you submit a request for information form.
What We Offer
Welcome to Best Psychology Degrees, your #1 resource for gathering the latest up-to-date information about psychology degree programs in as many areas of concentration as possible. Our mission is to help prospective psychology students and professionals with finding the highest quality accredited degree programs available across the United States to assist in the time-consuming and frustrating process of finding the perfect degree match.
With an easy-to-use format searchable by your state of residence, we have compiled comprehensive listings of the best psychology degree programs that have been fully approved by the Commission on Accreditation of the American Psychological Association (APA-CoA) for excellence. Here you will also find program rankings, featured articles, infographics, professional development opportunities, online guides, blogs, and answers to all the questions you have related to pursuing a psychology degree for a rewarding career.
Did you know? Some interesting facts on psychology degrees:
• With around 160,200 psychologists currently employed throughout the United States, graduates with a degree in psychology can find job opportunities in schools, universities, hospitals, private practices, social service agencies, research firms, patient counseling centers, mental health centers, government agencies, rehabilitation facilities, and more.
• Although income potential is not a good reason to choose pursuing a psychology degree, those who finish graduate school in psychology will have very high starting salaries. In fact, the Bureau of Labor Statistics reports that clinical, counseling, and school psychologists earn an average annual salary of $72,710, with the top 10% making more than $112,380 each year.
• Driven by the rising demand for professionals to help people deal with mental disorders, marriage and family problems, aging, addiction, and other stresses, employment of psychologists is expected to grow 12% before 2022, thus creating 18,700 new jobs. In particular, employment of industrial-organizational psychologists is projected to skyrocket by an amazing 53% in the same timeframe to help businesses increase productivity and boost workplace morale.
Sources:
http://www.bls.gov/ooh/life-physical-and-social-science/psychologists.htm
http://psychology.about.com/od/careersinpsychology/tp/psychologist-advantages.htm
If you want to learn more about psychology degrees and careers, we invite you to visit our homepage or scroll through our FAQs page today!
About Our Editor: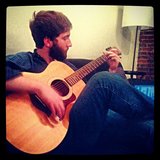 As a psychologist by nature, Jack Kelle is constantly seeking to better understand how his own mind and the mind of others work. After earning a double major in philosophy and psychology at Sewanee: The University of the South, Jack is now earning a master's degree in research psychology at the University of Tennessee in Chattanooga and studying under Dr. Ralph Hood, the modern figurehead for the psychology of religion. He is also pursuing entrepreneurial goals so that he can conduct research on consciousness, stress management, and human efficiency.
To get in contact with us for updates or anything else, please email here: olm@wiley.com