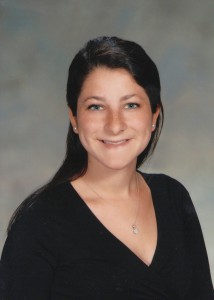 At Best Psychology Degrees, we're delighted to announce our first-ever recipient for the Psychology Scholarship for Undergraduate or Graduate Study. Our committee has chosen to provide a $1,500 award to Hillary "Gemma" Stern, a rising senior attending Tufts University in Somerville, Massachusetts.
Our committee has chosen to provide a $1,500 award to Hillary "Gemma" Stern, a rising senior attending Tufts University in Somerville, Massachusetts. Gemma has maintained a cumulative GPA of 3.92 in earning her B.S. in Psychology degree with a minor in Child Development. Along with her academic excellence in receiving Dean's List honors every semester, Gemma greatly impressed our team with her enthusiasm for studying psychology to empower the greater community.
Though her college career began in computer science, Gemma was immediately hooked on studying the human mind and behavior after her first introductory psych lecture. After her professor sparked her curiosity with the famous suspension bridge misattribution of arousal study, she made the decision to change her major and leave behind her coding days. It's a choice that has certainly paid off as she has been given her department's Class of 1921 Leonard Carmichael Award and earned a spot in the Psi Chi Honor Society. Now, Gemma plans to use her new-found passion to work towards a Ph.D. or Psy.D. in psychology after graduation.
Participating in Cutting-Edge Research…
Starting in her sophomore year, Gemma searched for ways to become more involved in research and develop her fascination for experimental design. She joined the Spatial Cognition Lab at Tufts under the guidance of Dr. Holly Taylor. Through the semester, she administered more than 100 tests to help authenticate map-analyzing software. Her background in coding has proved helpful in using SPSS, MATLAB, and other complex statistical programs to positively contribute to numerous research projects.
Last summer, Gemma was given the tremendous opportunity to work as a research assistant at the Gilbert Social Psychology Lab at Harvard University. Using her spirit of scientific inquiry, she conducted literary searches independently in an intensive 10-week crash course in behavioral psychology. She also created original experiments to test signal detection theory and develop software for measuring advice-giving. In his recommendation of Gemma, her mentor David Levari declared "If I could have 50 more researchers like [Gemma], I would snap them up in a heartbeat."
<!- mfunc search_btn -> <!- /mfunc search_btn ->
And Helping Those in Need
Outside of the lab, she's also dedicated to leaving her lasting mark on her community by pioneering several service efforts. Gemma was elected to serve as co-president of the Leonard Carmichael Society (LCS) for coordinating over 35 different programs involving around 1,200 undergraduate volunteers. She's worked as a pre-orientation leader for Tufts to guide 10 incoming freshmen during a week-long community service trip. Gemma has interned at Gilda's Club and shadowed oncology social workers to support those battling cancer. She also has received a grant from the Forest Foundation to work this summer at The Home for Little Wanderers, a residential facility for children who've been abused and neglected.
We're honored to present the $1,500 scholarship to such a hard-working, devoted, intelligent, and compassionate young woman taking the psychology field by storm. Our committee firmly believes that Hillary Gemma Stern will put the financial funding to great use in building a bright future in psychology. Congratulations and good luck, Gemma!
Could You Be Next?
Are you passionate about psychology and working to positively impact the well-being of others? Share your story like Gemma by applying for the next cycle of our Best Psychology Degrees Scholarship. Check back often so you don't miss your opportunity to become our next recipient and obtain helpful support in earning your psychology degree.