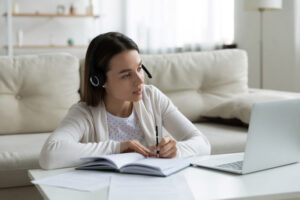 A doctorate in psychology unlocks the highest paying, most interesting, most useful jobs in the field. As the minimum requirement for licensing as a clinical psychologist, getting that terminal degree is a must-have goal for anyone who wants to dive into the deepest mental health and behavioral issues and really help individual patients turn their lives around.
But when you start looking into those doctoral programs, there's a kind of big difference you will notice right away. Some of them are titled Doctor of Psychology (PsyD) degrees, while others are called Doctor of Philosophy in Psychology (PhD) degrees. So what is the difference between PhD and PsyD? You're about to drop what could be between $60,000 and more than $200,000 on one of these two options, not to mention up to seven years of your life, so you definitely want to understand the difference before you send in that application.
You're in luck. We'll explain all the differences between PsyD vs PhD in psychology degrees right here, and you can make your decision with clarity and confidence.
---
How the Conversation About a PsyD vs a PhD in Psychology Became a Thing
PsyD vs PhD in Psychology Coursework – the Fundamental Difference in Curriculum and Learning Outcomes
What is The Difference Between PhD and PsyD Programs When it Comes to Career Potential?
---
How the Conversation About a PsyD vs a PhD in Psychology Became a Thing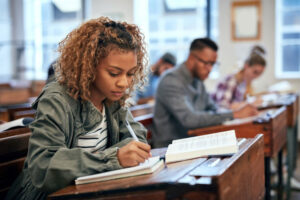 The PhD is the traditional doctoral degree in psychology, awarded in the United States since 1878. PsyD programs, on the other hand, didn't pop up here until the early 1970s.
The idea of doctor of psychology degrees emerged because the traditional PhD education was getting stretched a little thin. Like most fields, psychology PhD programs were heavy on the research and academic elements of the field. They included a lot of theoretical investigation, writing papers, and teaching or assisting in undergraduate courses.
At the same time, though, they became the standard credential for practitioners heading for careers in clinical psychology. Only doctoral-level grads could be expected to provide the best treatment options and the most ethical approaches to patient care in a very sensitive industry. States started required doctoral degrees in order to license clinical psychologists.
The PsyD emerged to create a kind of doctoral education in psychology that reflected the reality that most students would be going into clinical practice. The coursework and experiential training were changed to deliver more preparation for actual patient treatment and less emphasis on research and theoretical psychology.
The PsyD is what is known as a professional doctoral degree, a type of advanced degree that focuses on the practice of a profession more than the research and academic parts of the field.
<!- mfunc search_btn -> <!- /mfunc search_btn ->
Understanding the Similarities and Differences Between PsyD and PhD Programs in Psychology
Both PhD and PsyD psychologists:
Work with individuals, groups, and families
Work in hospitals, schools, corporations, academia, administration, or applied research settings
Work as psychotherapists
However, there are differences between the two programs:
What is the Doctor of Philosophy (PhD) in Psychology?
PhD programs tend to emphasize the scientist-practitioner model, which places a strong emphasis on research.
According to the National Conference on the Education and Training of Scientist-Practitioners for the Professional Practice of Psychology, the scientist-practitioner model produces psychologists who are educated and trained to "further psychological science, the professional practice of psychology, and human welfare." Graduates of these programs are capable of functioning as both practitioners and investigators.
Therefore, students in a PhD program receive extensive training in the science of psychology. Psychologists with a PhD may conduct research and provide clinical or counseling services. The PhD is also a common pursuit among those seeking administrative or leadership positions within research institutions/facilities.
PhD programs generally require an additional year or two of training in order for students to complete their doctoral dissertation.
PhD programs are most often offered by traditional universities.
Most PhD students receive assistance with tuition.
Many PhD programs provide full tuition reimbursement and a stipend to conduct research and teach classes.
What is the Doctor of Psychology (Psy.D.)?
The PsyD in Psychology places a greater emphasis on supervised experience and psychotherapy and is therefore the degree most common among students with an interest in clinical practice. While PhD programs teach students how to produce research, PsyD programs teach students how to understand and appreciate research.
Both traditional universities and not-for-profit professional schools offer PsyD degrees.
PsyD programs tend to be more expensive—and provide less financial aid—than PhD programs.
PsyD programs emphasize the practitioner-scholar model, which focuses on assessing and treating clients, with research still playing an important role. The main emphasis of these programs is on the practical application of scholarly knowledge.
PsyD vs PhD in Psychology – The Fundamental Difference in Curriculum and Learning Outcomes
Your biggest concern as you are looking into these degrees will be the substance of the education. And there are real differences in PsyD vs PhD coursework that you need to think about.
Because a PsyD is a practice-oriented degree, you'll find coursework that emphasizes study of the practical demands of clinical psychology treatment. That means extra classes in:
Patient assessment and analysis
Models of human development and behavior across the lifespan
Treatment modalities
Professional and ethical standards in practice
Psychotherapeutic techniques
In a PhD program, there's a broader and more theoretical approach to psychology that applies to both research and practice. Since you have roughly the same number of hours in each type of program, you naturally won't devote as much time to clinician-specific classes, however. Instead, you can expect coursework in topics like:
Qualitative and quantitative statistical analysis
Psychological research methods
History of psychology
Psychological theory
The PhD program is likely to require more writing, and to involve more directed and self-selected research work. A PsyD, on the other hand, will have less academic preparation and involve spending more time in clinical practicum and internships that involve patient treatment time.
Every psychology doctoral program is unique, however. You'll need to look at both types to find the coursework that is the best match for your professional ambitions.
EXPLORE SCHOOLS IN PSYCHOLOGY TO SEE DIFFERENT COURSE OPTIONS TODAY!
What is the difference between PsyD and PhD graduation requirements?
The biggest difference between PsyD and PhD programs may be the differing requirements related to completing a doctoral dissertation. While the dissertation is still the most common and most traditional way for doctoral students to present a synthesis of what they have learned, the practical nature of PsyD programs means that they often offer another option in lieu of a classic dissertation. Rather than performing the standard dissertation, you may have the choice to complete a different kind of doctoral project instead.
A doctoral project doesn't get you off the hook for intense research and investigation, however. You're expected to develop a practical project that reflects everything you've learned in your program, and demonstrates your own unique ideas in patient treatment. The process is just as intense as a dissertation, it's just aimed at more hands-on, practical work in the field.
What's the difference between a PhD and a PsyD in terms of costs?
Fortunately, there is no real difference in what you will pay for a PsyD vs a PhD in psychology. The length and format of each kind of program are so similar that you will not find any consistent differences between them, although each individual college will have its own tuition rates.
For 2020, according to the National Center for Education Statistics, the annual average cost of a doctorate at public and private universities came to:
Public in-state university – $12,171
Private university – $25,929
What is The Difference Between PhD and PsyD Program When It Comes to Career Potential?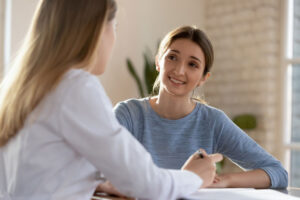 Psychology careers are known for a breadth of options spanning different industries and types of practice. But you are probably wondering if there is going to be a big difference in options depending on whether you earn a PsyD vs PhD degree.
You will find slight differences, but not big ones. Psychology is a hot career field, with only around 6,000 doctoral graduates in the field, total, each year. There is always going to be demand for psychologists with those qualifications and both PhD and PsyD graduates can do any job in the field.
But you will find that PhD holders may be more likely to get the nod in positions with strong academic or research demands. That fits their education and training, with extra preparation in qualitative and quantitative models, and probably more preparation in teaching and research design.
PsyD grads, on the other hand, are more likely to go into practice as licensed clinical psychologists. They have been trained specifically to work with patients in group and one-on-one settings, delivery therapy in a variety of settings from hospitals to private practices.
<!- mfunc search_btn -> <!- /mfunc search_btn ->
what are the salary implications of a earning a psyD vs phD in psychology?
Psychologist salaries are highest for doctoral graduates. But are there big differences between what you get paid with a PhD vs a PsyD?
Happily, there doesn't seem to be any real difference between what you will make as a trained psychologist no matter which doctoral degree you choose. The Bureau of Labor Statistics tracks salaries for psychologists, and as a whole, the profession enjoys a solid median income of $82,180 per year.
But that number includes many psychologists who haven't gone the extra mile to earn a doctorate. Looking specifically at the psychologists, all other category, which includes clinical psychologists and researchers, the median annual wage cracks six figures at $105,780. Those in the top ten percent of the profession, almost entirely doctoral grads, can earn more than $137,590 per year.