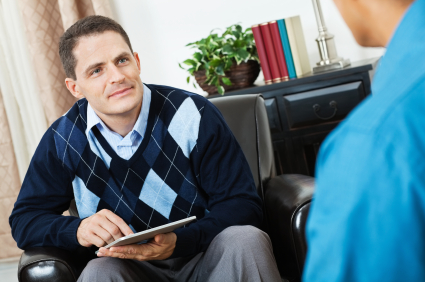 At Best Psychology Degrees, we're committed to aiding students interested in studying psychology at the undergraduate or graduate level reach their individual goals. That's why we have created a $1,500 Psychology Scholarship Program to assist talented and caring students in financing the tuition costs for their psychology degree. It's our hope that this scholarship will lower the out-of-pocket academic expenses for attending a top-notch psychology program. We'll be distributing this one-time scholarship bi-annually to help students turn their passion for the human mind into a rewarding and fulfilling career.
As one of the most popular majors worldwide, psychology is a fascinating field of study that offers students the opportunity for personal growth while opening a wide variety of career prospects. Even if you're not striving for a doctoral degree to become a licensed psychologist, having a background in psychology can be extremely helpful for working in human services, social work, education, criminal justice, counseling, therapy, business, human resources, journalism, advertising, and more! While exploring theories on human behavior and thought processes, a psychology degree will prepare you with the interpersonal skills that can be applied to virtually any field.
Best Psychology Degrees Scholarship Applicants Must:
• Be an undergraduate or graduate student currently enrolled at an accredited higher learning institution.
• Have U.S. citizenship as confirmed by an American passport, birth certificate, or other acceptable method shown here.
• Intend to receive a bachelor's, master's, or doctoral degree in any psychology discipline.
• Carry a minimum cumulative GPA of 3.00 or higher as verified on an official high school or college transcript emailed directly from the school.
• Demonstrate a commitment to the psychology field through leadership in community service, participation in professional organizations, and/or involvement in research.
• Print and complete this Scholarship application.
• Submit one (1) cover letter and resume with two (2) letters of recommendation.
• Write a 500-1,000-word personal statement highlighting your future career plans with a psychology degree, why you've chosen a psychology major, and how you hope to help others improve their psychological well-being.
Scholarship Deadline:
For consideration in this year's scholarship selection, applicants must submit their completed applications before the deadline on April 30th or October 31st. Award winners will be notified by email as well as U.S. mail within one month from the deadline.
Criteria for Selecting Recipients:
Once the deadline has passed, the Best Psychology Degrees scholarship committee will meet to carefully review all applicants' submissions. Final choices will be made based on candidates' academic performance, active involvement in school and/or community activities, professional letters of recommendation, and future career aspirations in psychology. Finalists may be contacted for an interview via video conferencing if needed.
Scholarship Notification Process:
Shortly after the decision is finalized, a letter will be sent via mail to the award recipient. Letters will be enclosed with a check made payable directly to the college or university of their choice, unless other arrangements were previously requested and agreed upon. Only scholarship winners will receive a letter from Best Psychology Degrees. Those not selected will not be notified, but are encouraged to reapply for the next scholarship cycle.
Contact/Submission Information:
If you have any questions about scholarship eligibility or are prepared to submit your application, please send your email to scholarships@bestpsychologydegrees.com. Be sure to include all aforementioned required application materials as attachments to one email (if possible). All completed applications received by midnight on April 30th or October 31st will be considered for this $1,500 psychology scholarship.
Meet Gemma: Our First Psychology Scholarship Winner