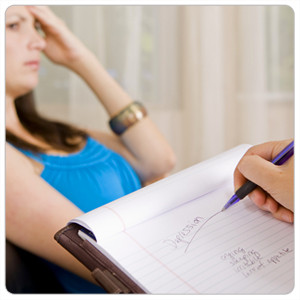 As the single largest specialty area within the field of psychology, it is no surprise that many graduate psychology students choose an academic program track for becoming a clinical psychologist. Within the field highly focused on the evaluation, diagnosis, treatment, and prevention of mental health illnesses, clinical psychologists have the power to truly make a different in the lives of individuals or groups who are struggling to overcome the obstacles that life has thrown their way.
For those interested in pursuing a career for reducing the distress and improving the psychological well-being of clients, the following is a full job description to help you decide whether becoming a clinical psychologist is the ideal path for reaching your goals.
Daily Duties of Clinical Psychologists
Clinical psychologists are responsible for using psychological intervention techniques and research findings to make positive improvements in their clients' lives. They often work alongside other healthcare professionals in multi-disciplinary teams to deal with complex mental disorders, including physicians, nurses, teachers, psychiatrists, occupational therapists, and/or social workers. Clinical psychologists work with clients of all ages with various mental or even physical health issues, such as depression, anxiety, neurological disorders, addictions, eating disorders, relationship problems, and learning disabilities.
In the daily life of a daily clinical psychologist, these mental health professionals are usually responsible for assessing a client's needs, conducting psychometric tests for evaluation of abilities, diagnosing mental or behavioral disorders, finding patterns that will better predict behavior, monitoring treatment programs, offering therapy or counseling for difficulties related to mental health problems, maintaining detailed paperwork on progress of clients' treatment, and carrying out applied research for evidence-based practice. More experienced clinical psychologists may also be called on to compose legal reports and act as expert witnesses in mental health within a court of law.
<!- mfunc search_btn -> <!- /mfunc search_btn ->
Clinical Psychologist Work Environment
Clinical psychologists have the tendency to specialize their work with one particular client group, such as children, the elderly, couples, or individuals with developmental disorders. In addition, the majority work in one specific setting that enables them to carry out their duties. About 34 percent of clinical psychologists are self-employed with their own private practice, which enables them to set their own schedules with a chosen group of clients. Others are employed within clinics, psychiatric or general hospitals, rehabilitation facilities, substance abuse centers, community mental health centers, schools or universities, and social services. According to the Bureau of Labor Statistics, the work environment for clinical psychologists is also very promising with demand growing faster than average at the rate of 22 percent, which will create more than 33,700 positions in clinical psychology before 2020.
If you have the passion, patience, and knowledge for helping individuals with mental health problems, the first step to becoming a clinical psychologist is to earn a PhD or PsyD degree in clinical psychology and complete a one-year internship for practical clinical experience within the field. After graduating with the doctoral degree, it is required that clinical psychologists become licensed and board certified by the American Board of Professional Psychology for practice. Although it commonly takes upwards of six years to complete these steps beyond the bachelor's degree, it is often well worth it for a clinical psychologist who goes on to play a prominent positive role and make a significant difference in the lives of those in need.