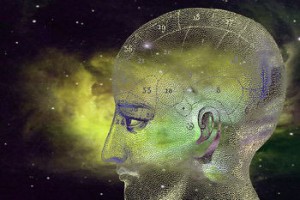 Theoretical psychology is one of the many areas of the discipline. If you are studying to become a psychologist, it is important to learn about the related fields so that you can choose the right area. If you study psychology, your studies will be focused on the psychological theories that are given weight through evaluation and experimentation after being interpreted logically. The main difference between theoretical psychology and other related fields is that professionals will use logical experimentation techniques to determine if something is authentic in a given situation. Read on, and learn about the duties of a theoretical psychologist.
Where Do Theoretical Psychologists Work and What Do They Do?
Now that you know that the entire purpose of this area of psychology is to evaluate theories and to research whether or not they are logical in certain situations, the next step is to learn what someone who specializes in the field would do for a living. Typically, when you are a professional in this area of the discipline you will work in research settings or within a university.
Your daily life will depend on the research that you are being asked to conduct. Since your purpose in the research setting is to discover new theories, improve existing theories and develop hypothesis, your professional life will require you to know different theories and methodologies so that you can experiment and test their theories a variety of ways.
Psychologists will use different testing methods with different conditions and situations to see how a theory will stand up. Some theories will stay the same and others will evolve. In addition to the experimentation, you as a professional will need to project the implications that your interpretations can have on other areas in the discipline.
<!- mfunc search_btn -> <!- /mfunc search_btn ->
What is the Job Outlook for Careers in The Field?
You should always consider what the demand is like for a career in any field before you spend a large amount of money to earn a degree. If you do not look at job growth, there is a chance that you could spend time and money studying for a degree where the supply of jobs is very small and the number of graduates is high. The overall projection for job growth for psychologists through the year 2022 is expected to be 12%. While this number is already higher than the national average, the evolving field of psychology creates a need for new discoveries. This evolution will lead to growth that is expected to be 18% within the next 8 to 10 years. If you are looking for a growing field in the discipline, this is one that you should focus on.
Now that you know how the field differs from others and what you will do when you work in the field, the next step is to start studying. In order to work in the field, you will need to earn an advanced degree and then move on to studying for your doctorate. Because you will deal with so many different complexities, you must have your Ph.D. to conduct the research and to interpret the data. It is very important to find the right degree programs as early as studying for your Bachelor's. Find an accredited program, enroll in a Master's, and then you can find a doctorate program that will prepare you for a career in Theoretical Psychology.
See also: Top 20 Most Innovative Graduate Psychology Degree Programs