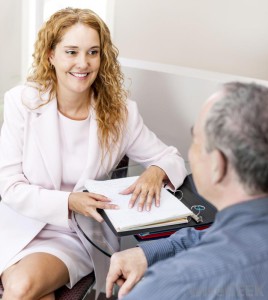 Outside of their focus on the field of psychology, fellowships for psychology students are much the same as fellowships for students of any other discipline. This is one factor that can make them easier for applicants to understand. While the purpose, features, application process, and benefits of fellowships can vary somewhat, they tend to share many characteristics.
The Purpose of a Fellowship
Fellowships help graduate students further their education without having to commit to research or teaching—or both—to fulfill the requirements of their degree. By providing a certain level of financial support, fellowships for psychology students make it easier for students to focus on their studies full-time, which helps them excel. Since academic achievement is one requirement of a Fellow at any university, the financial support a fellowship provides makes it easier for students to fulfill the requirements of the program.
The Features of a Fellowship
Like other types of fellowships, fellowships for psychology majors are competitive. They are based on academic achievement, including GPA. Other factors that are also considered and can help candidates stand out competitively include specialized coursework such as honors courses, volunteer work and service projects, research related to the discipline, significant study abroad, and positions of leadership on campus and in the community.
Top 20 Most Innovative Graduate Psychology Degree Programs
Another feature of fellowships is that they are short term programs that vary in length from months to years, depending on the degree of professional development the specific fellowship supports. Fellowships are typically supported by the sponsorship of specific organizations for the purpose of adding a new crop of capable leaders to the field.
<!- mfunc search_btn -> <!- /mfunc search_btn ->
Applying for Your Fellowship
While application requirements can vary somewhat from fellowship to fellowship, the following materials are commonly required for all fellowships: college transcript, resume, writing sample, and letters of recommendation. Individual programs may require other materials, in addition to those listed above, so be sure to read the requirements of the program you'd like to enroll in carefully and follow them scrupulously so you'll remain in the running once your application and supporting materials have been evaluated. You'll need to submit to an individual or panel interview, or in some instances, a team interview where you work together with other candidates to respond to a question or solved a proposed problem.
Fellowship Benefits
Fellowships in the field of psychology offer many benefits for students. These benefits include hands-on experience in the field—experience that is more uniquely focused than would typically be available to those entering this line of work. This makes fellowships a valuable component of the serious psychology student's preparation for a career in the field. Training and development are also generally provided, along with varying amounts of monetary compensation. Some programs also offer help with housing, healthcare, and student loan repayment. These benefits make fellowships a worthy aspiration for any serious psychology student.
Working as hard as you can now to prepare well for winning one of the available fellowships for psychology students can be a real boon to your education, as well as your future in your chosen area of specialization.