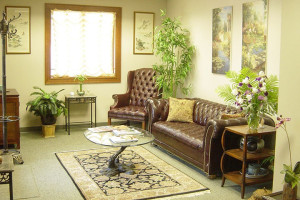 Educational standards for therapists of all types are rigorous. But there is one question that the majority of educational programs do not answer: what does it take to launch a private therapy practice? Most graduates who complete their course of study and obtain professional licensure may find themselves unprepared to operate under the greater responsibility of private practice.
Think Like an Entrepreneur
The first issue facing many is an ill-acquaintance with how to run a business. What is more, there is no standard way to set up business as a private practice therapist. The professional climate continues to change, health care legislation is in major flux, and the economy seems unsteady at best. Private practice may seem lucrative, but if the practitioner cannot make a wise business plan, that practitioner may not make it. Bottom line: your practice has to turn a profit.
The US Small Business Administration provides a helpful checklist for individuals opening a new business, as well as resources and links for learning the ins-and-outs of small business management.  Entrepreneurs can also leverage resources from community organizations, such as the Rotary Club, Kiwanis, and the Better Business Bureau. Your professional organization may offer helpful resources or training, and assistance may be available from the town or county.
Know How to Use the Internet
Gone are the days when a practitioner can metaphorically hang out his or her shingle and expect the customers to come walking in. Fortunately, the internet can be a mighty tool. Clients can find your practice easily, but only if you have created a website, registered your website with major search engines such as Google and Yahoo!, and listed in the Yellow Pages. If you are unsure how to accomplish these tasks, start here on the For Dummies website: http://www.dummies.com/how-to/content/how-to-show-up-in-local-search-results-on-google.html.
Address Ethical Issues
Private practice therapy is complex, due to the emotional and ethical nature of the therapist-client relationship. Therapists intending to set up private practice must be experts in their field's code of ethics. Requiring an occasional ethical consult is acceptable, but chronic mismanagement of ethical issues can ruin your business, cost you financially, land you in court, or worse. The AHSA Leader, an online magazine, has discussed some of these ethical concerns specific to speech therapy, but the broader issues face therapists of all types.
<!- mfunc search_btn -> <!- /mfunc search_btn ->
Comply with Information Security Legal Requirements
Once professional licensure is complete, therapists are free to move out from under the wings of their supervising practices. But that move comes with a price: losing that practice's convenient administrative and billing staff, and all of that expensive security technology.
If you are intending to set up private practice, there are some very basic questions that you are going to need to answer about how you will handle billing and how you intend to securely protect your client's private information. The legal requirements for information security technology protection, are available at the US General Services Administration website.
Although all of these concerns are necessary components to establishing a private practice, therapists are foremost responsible to provide exemplary service and high-quality therapy that meets the client's needs. As a therapist grows in the ability to provide excellent care, those wishing to enjoy the greater autonomy of private practice can certainly learn the skills required in that role. Giving attention to the logistical side of running a business, capitalizing on the advantages of the Internet, addressing ethical concerns, and legally protecting client information will set a therapist well on the way to a successful private practice enterprise.