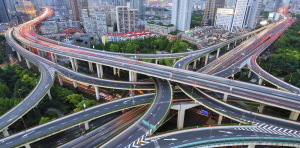 When most students enter or even graduate from a psychology degree program, becoming a traffic psychologist is typically not even on their radar in terms of possible career options. In one of the least-known disciplines of the diverse field, traffic psychology is focused on studying the relationship between psychological processes and the behavior of drivers in an effort to improve traffic mobility, as well as avoid collisions. By studying psychology on the road, traffic psychologists often are involved in applying their findings in the creation of road safety education campaigns, law enforcement initiatives, and rehabilitation programs. If you are interested in learning more about what traffic psychologists do, the following is a complete overview of the growing traffic psychology field.
What Traffic Psychologists Do
Traffic psychologists are involved in studying the underlying behaviors that cause certain behavioral actions and emotional reactions when behind the wheel. Throughout the stages of their studies, traffic psychologists are focused on increasing understanding on the processes by which drivers decide, control, and act when operating a motor vehicle. Traffic psychologists may conduct studies on the behavior of drivers on the road, the relationship they have with their cars, the routes that they often follow, and the interaction between different drivers. Studies are often centered on studying the human factors of attention, memory, spatial cognition, inebriation, anxiety, inexperience, stress, exhaustion, and distraction to investigate drivers' experiences.
Where Traffic Psychologists Work
Most often, traffic psychologists act as consulting professionals in the field of traffic safety for educating, encouraging, enforcing, and engineering new improvements in road systems. Traffic psychologists may be hired to work with organizations or government agencies in the transportation industry in an effort to reduce traffic dangers. Some traffic psychologists also find career opportunities for working in rehabilitation centers to evaluate and counsel individuals who have a history of repeatedly committing traffic-related offenses, such as drunk driving. Within the automobile manufacturing industry, a number of traffic psychologists are hard at work to apply their research findings to improving the development of new vehicles and advancing technology to enhance the safety of driving.
<!- mfunc search_btn -> <!- /mfunc search_btn ->
How to Become a Traffic Psychologist
The first step towards successfully building a career in traffic psychology is to complete a bachelor's degree in psychology from an accredited institution to receive a broad introduction to psychological theories and research skills. In order to become traffic psychologists, graduates must continue their studies at the graduate level to receive at least a master's degree in human science, psychology, social work, human behavior, cognition, or even engineering. Although some positions will only require a master's degree, many traffic psychologists choose to then further their education to the doctoral level by completing a Ph.D. program in psychology. Finally, traffic psychologists typically will complete a one to two-year internship or fellowship program related to their area of specialization for receiving state licensure to practice.
Resource: Top 20 Most Innovative Graduate Psychology Degree Programs 2014
As statistics show that there are around 33,500 motor vehicle deaths and over three million injuries in traffic-related accidents each year across the United States alone, driving has become increasingly stressful and dangerous. Luckily, the role of traffic psychologist is growing to conduct studies on behavioral principles for modifying our nation's bad driving styles, reversing the trend of violent acts behind the wheel, and improving the safety of our roads.