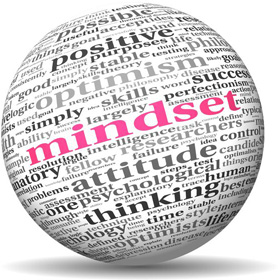 As one of the newest modern branches of the dynamic and diverse psychology field, there are more sports psychology jobs available to qualified candidates than ever before to work with athletes who are struggling to overcome psychological barriers that are negatively impacting their performance. According to the American Psychological Association's Division 47, sports psychology is concerned with understanding how psychological principles can be applied to improve motivation, performance, mental health, and overall well-being for athletes.
If you are a sports enthusiast with a passion for helping athletes reach their fullest potential on or off the field, the following are the in-demand career opportunities for sports psychologists.
Applied Sports Psychology Positions
Many sports psychologists choose to focus their career on applying their knowledge and skills within applied sports settings to enhance athletic performance. Within applied sports psychology positions, individuals have the opportunity to train athletes and whole teams on how to improve their motivation, work more effectively together for group cohesion, remove mental obstacles, or identify potential skills for development. Within applied sports psychology, qualified professionals can often find plentiful job opportunities at professional sports franchises, gyms, college or high school sports teams, sports academies, and training centers. Some individuals with a background in sports psychology also go on to become excellent coaches, athletic directors, performance lifestyle coordinators, life services managers, exercise program coordinators, or professional sport welfare officers.
Clinical Sports Psychology Jobs
While popular misconceptions presume that sports psychology is only concerned with applying knowledge for professional athletics, there are actually abundant opportunities for sports psychologists to work in clinical settings as well. Clinical sports psychology often consists of integrating mental health training strategies from sports psychology with the intervention techniques of psychotherapy to help diverse clients suffering from numerous psychological problems, including substance abuse, depression, and eating disorders. Many sports psychologists who are interested in clinical mental health will establish their own private practices; however, there is also the option of becoming a mental health consultant to work with counseling centers, sports medicine clinics, hospital departments, or sports organizations.
<!- mfunc search_btn -> <!- /mfunc search_btn ->
Sports Psychology in Academic and Research Settings
For those who have achieved an advanced doctorate degree in sports psychology, there is also the option for gaining employment at colleges and universities as a faculty member of the psychology department. In addition to teaching the newest generation of aspiring psychologists for entering into the sport psychology field, academic positions also enable faculty to conduct their own research studies for the advancement of the profession. Sports psychologists in academia often focus their scientific research career on covering topics related to motivation, sports injury rehabilitation, performance enhancement, attentional focus, visualization, positive thinking, confidence, peak performance, concentration, goal setting, leadership, momentum, and team-building in relation to athletics.
Since finding entry-level positions in sports psychology with a bachelor's degree is unusual, the majority of these career opportunities will require individuals to achieve a master's or doctoral degree in sports, clinical, counseling, or health psychology. After receiving direct experience in applying psychological principles in sports settings, it is important for graduates to become a Board Certified Sports Psychologist by the American Board of Sport Psychology. With the combined knowledge, practice, and credentials, you will be on the right track for landing sports psychology jobs to help athletes at all levels meet their needs, talents, and goals.
Related Resource:  Top 10 Online Sports Psychology Degree Programs