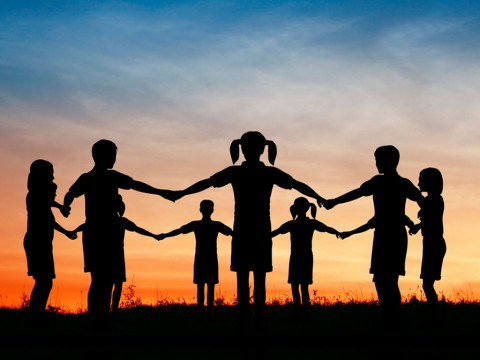 Child advocacy is an important field of work that focuses on protecting and promoting the rights of children. Fortunately, there are many degrees and career options associated with this line of work. Below explains how you can successfully become a child advocate.
What Exactly is Child Advocacy?
Child advocates are dedicated to caring for children in different ways. This field combines different aspects of law and social work. Certain child advocates work with victims of trauma, neglect and abuse. They provide critical legal and emotional support. Other child advocates work with foster children to meet their needs, find appropriate placements and possible adoptive parents. They also help teenagers who struggle with drugs, homelessness and criminal issues. Additionally, they work with teens experiencing both mental and physical health problems. Therefore, they act as advocates, counselors, legal help and social workers all at the same time.
Where Else Do Child Advocates Work?
Not all child advocates work face-to-face with clients and perform case management. Certain child advocates rarely have direct contact with children and families. Instead, they focus on modifying the current legal infrastructure to become more supportive for children. For example, they may act as a lobbyist in Washington, D.C. to push for more protective policies for children. This may involve pushing State governments to adopt higher standards than the federal Adoptions and Safe Families Act of 1997. Finally, other child advocates may legally represent children in court through filing lawsuits on their behalf to protect their client's rights.
What Degree Programs are Best?
Becoming a child advocate is possible with different degree types. For example, a degree in Health and Human Services will teach students about social work, health services and public safety and policy. Additionally, a degree in education will prepare the student to advocate for children in public and private schools. Of course, a psychology degree will cover a broad array of applicable topics, such as social and behavioral problems.
Related Resource: Top 10 Online Child Psychology Degree Programs
Finally, a law degree is one of the best degrees for any student interested in becoming a legal advocate for children.
<!- mfunc search_btn -> <!- /mfunc search_btn ->
What are Typical Job Titles?
There are many possible career options for a child advocate. For example, a student interested in pursuing a law degree could work as a mediator, public defender or child welfare attorney. Those interested in being a social worker could work as a Child Protective Services (CPS) or Permanency Case Worker. CPS workers are tasked with responding to neglectful or abusive environments, legally removing the children and placing them in foster care. On the other hand, Permanency social workers deal with children and teens placed in permanent foster care. They are tasked with finding long-term placements or adoptive parents for their clients.
How to Start Advocating for Children?
The National Children's Advocacy Center (NCAC) is a great place to start learning about how to be a child advocate. The NCAC is dedicated to stopping child abuse and operates more than 900 Children's Advocacy Centers (CACs) around the U.S. They offer training, conferences, online learning programs and plenty of resources.
The Court Appointed Special Advocates (CASA) group is well-known through the country as being special advocates for abused or neglected children. In fact, there are almost 1,000 community based organizations that work with State Child Welfare agencies and local non-profit communities to protect and advocate for children in foster care. Volunteering at CASA is one of the best ways to start advocating for children.
Overall, being a child advocate is a very rewarding and meaningful job. Students have different academic options available and have excellent career options. There is always a high need for competent professionals dedicated to child advocacy.