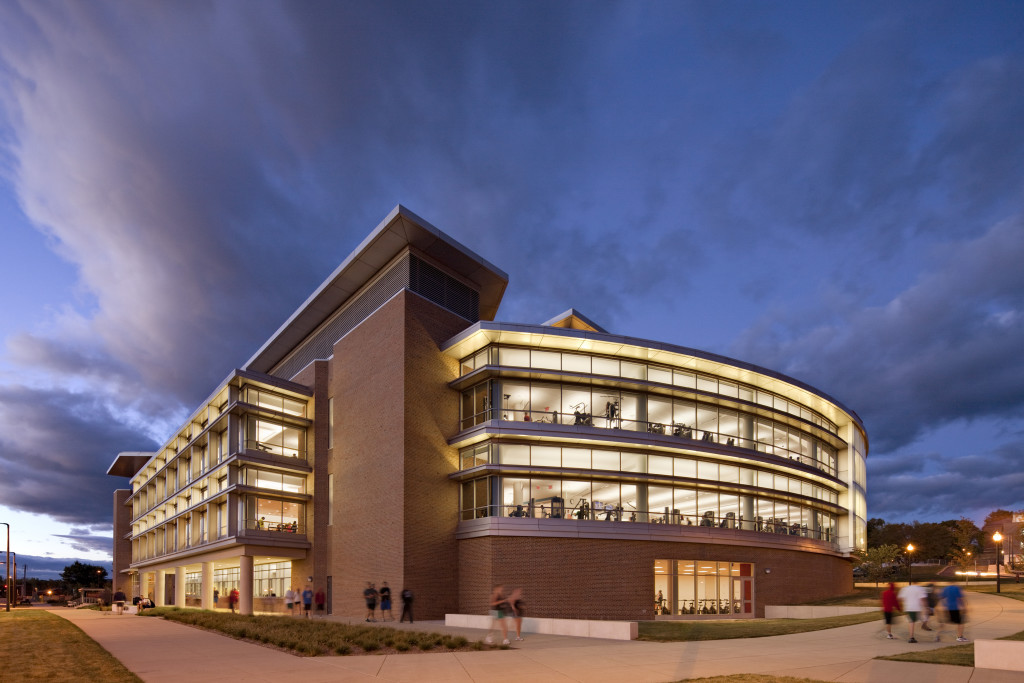 Students who love the idea of studying psychology, but worry that they don't have time to finish a degree will appreciate the program offered by the University of Massachusetts Online. In addition to a Bachelor of Arts in Psychology, the online system offers students the option of taking classes from a top ranked school from the comfort of their own homes. This online program gives students all the benefits of studying on campus without actually being on campus. They can take all required courses at a pace that works best for them, and some programs even allow students to apply for internships through the school.
Established in 1863, the University of Massachusetts is one of the oldest schools in the northeast and also one of the largest school systems as well. Though it originally opened with just one campus in Amherst, it now has campuses in Boston, Dartmouth and Lowell and runs its own medical school as well. The school system also set aside more than $5 to construct a new satellite campus in Springfield. The main campus in Amherst received a ranking as one of the top 30 colleges in the country, but its online program also ranks as one of the top in the United States.
University of Massachusetts Online Accreditation Details
Many students looking for tips on how to choose an online school will find that experts recommend they look at whether the school has accreditation. Accreditation is a process that involves several steps and regular checks in the future. An organization will conduct an in-depth study of the school on campus and then come back to check on the campus once every five to 10 years. The college will also need to verify any claims made regarding the history of its professors, its job placement rate among graduates and its graduation rate. Organizations can place colleges on probationary status or strip its accreditation completely.
Those are not, however, things you need to worry about when choosing the University of Massachusetts Online. The New England Association of Schools and Colleges granted general accreditation for all programs offered through the school system's campuses and online system, including its psychology program. This gives UMass Online the right to award students bachelor level degrees. UMass Online also has accreditation from other organizations regarding some of its specialized degree programs. If you want to teach psychology or use your psychology degree to work in school settings and with students, you'll find that the university has accreditation for its education programs.
<!- mfunc search_btn -> <!- /mfunc search_btn ->
University of Massachusetts Online Application Requirements
UMass Online is open to students who just finished high school, those with a GED, students who took a few college courses in the past and even those who have a bachelor's degree already. Incoming freshmen students who recently graduated must submit a transcript that shows they took the classes required of all students. Those courses include four units of English, three units of math and sciences and two units of social sciences and foreign language classes. They should also submit a letter of recommendation, their scores on the ACT or SAT and a completed application form. The University of Massachusetts also charges $75 application fee.
As the online system is open to those who graduated high school years before, the university has different requirements for students with a GED and those transferring from another school. Transfer students will need to submit official transcripts that allow the school to see the grades they received and give them credit for some or all of the courses they took. Those who have a GED will need to show proof that they completed the GED test and the score they received on that test. UMass allows students to complete the application and pay the fee online before mailing in any required documents.
Tuition and Financial Aid
UMass Online believes that online college should be affordable for all students, which is why it charges the same rate for students living in and out of the state who take classes online. Those enrolling in a bachelor's program pay around $125 to $1,980 per class. The price varies based on whether the course has a lab component or whether students gain course credit for the class. Some courses that students take ensure that they understand how to use the online system but do not award them any credits. Students must also pay for their own textbooks and any supplies they might need.
Though college is expensive, students can find ways to pay for the costs they face. The Free Application for Student Financial Aid informs them of how much they can borrow and other assistance that is available. This form goes to the government and to the University of Massachusetts, which then determines if students qualify for subsidized and/or unsubsidized student loans. Online students may also qualify for some scholarships through the school. Part time students do not traditionally qualify for government loans, but those students may qualify for loans through private student loan lenders.
Bachelor of Arts in Psychology
Students entering the UMass Online psychology program have the opportunity to take a diverse range of psychology and social science classes, including classes on counseling, sociology and life sciences. Prior to enrolling, the university even gives students the chance to view a demo, which shows them a short video on what they can expect from the program and from some of the first classes they take. This 120 credit program consists of basic and introductory general education courses on research and writing that help students research and write better papers in the future. Students must also take math and statistics courses that will assist them in their advanced psychology courses.
The psychology program is unique in that it requires students take psychology electives to gain a better familiarity with topics they might not cover in their other classes, including human sexuality and organizational and industrial psychology. Students must also take at least one seminar on social psychology, personality, clinical psychology, experimental psychology or another similar topic. Though the program does not have a thesis component, students will conduct their own research and write a paper in the seminar they select. The University of Massachusetts Online can also help students get course credit for an internship in the psychology field that they do offline.
<!- mfunc search_btn -> <!- /mfunc search_btn ->