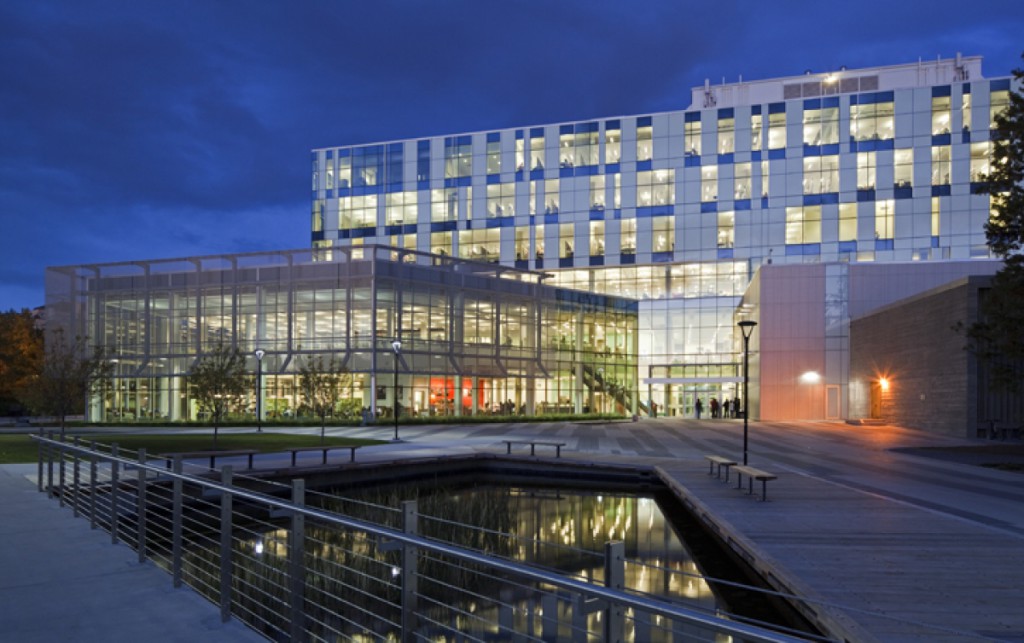 The University of Calgary is located in Calgary, Alberta and was founded as a Canadian University in 1966. The university offers over 200 academic programs including over 50 graduate programs and is home to 31,495 students and 1,800 faculty. The University of Calgary was also award a five-star status by the Quaquarelli Symonds Limited as one of the world's top 50 young universities.
University of Calgary Accreditation Details
Several departments and programs within the University of Calgary have received accreditation from professional and academic bodies including the Faculty of Nursing, the Faculty of Veterinary Education and the Haskayne School of Business. The Undergraduate Medical Education is currently working through the accreditation process.
University of Calgary Application Requirements
Students applying to join an undergraduate degree program at the University of Calgary must submit their official high school transcripts to the university. For individual application requirements, students must check the requirements of the program they are applying to join.
The basic admission requirements for graduate students include:
Bachelor's degree
GPA of 3.0 on the 4.0 scale during the final two years of study
Recommendation by the Head of the Graduate Program
<!- mfunc search_btn -> <!- /mfunc search_btn ->
Tuition and Financial Aid
Undergraduate students will pay $550.41 Canadian dollars per course for most degree programs. This does not include the general fees for the university.
Graduate students can expected to pay $5,716.56 per year. This fee does not include the general fees associated with the university.
The University of Calgary accepts the following forms of financial aid:
Government Loans
Private Loans
Grants
Scholarships
Online Degrees Available
Masters in Education: School and Applied Child Psychology
A Masters of Education degree in School and Applied Child Psychology is designed for students who aim to work either as psychologists in schools or who have an interest in applied psychology in an community or educational setting. The program has core research areas that include foundations of psychology, assessment and intervention in school psychology as well as practice and development. This program also works with research and program evaluation. These required courses are supplemented by a 1200 hour internship and field experience in either a community or a school setting depending on the student's interest.
Courses last for one semester, and the expected workload is estimated to be a minimum of 15 hours of work related to each course per week. This is a full-time master's program, which is designed to be completed over three years though it may be taken at half-time for up to six years.
To apply to join the Masters of Education in School and Applied Psychology degree program, potential candidates must meet several requirements. Candidates must have completed a four-year bachelor's degree either in Psychology or Education from an accredited institution. Students must have also achieved a 3.0 GPA on the 4.0 scaled during the last two years of their undergraduate degree. The selection committee will also evaluate the individual candidates background in psychology, and they ask for a list of the courses taken by each student with a minimum of 30 credit hours being required for the application. If a student's 30 credits include courses that are not directly classified as psychology courses, then they must include a course description for each course for the admission committee's review. For students who speak English as their second language, proof of an official TOEFL score of at least 580 must be submitted with their application. An IELTS score of at least 7.0 is an acceptable alternative. Candidates must also present a curriculum vitae that documents any professional experience as well as any leadership positions alongside at least two letters of reference of either an academic or professional nature. Candidates will also include a statement of intent highlighting any research or professional interests they hold as well as their motivations and their commitment to the field of School Psychology.
The program is delivered entirely online, and the courses are flexible. The University of Calgary uses several modes of technology including live classes, interactive projects, forums and podcasts to deliver the courses for this program. The class meetings are interactive, and there is real-time communication between students and the course instructors so that students can ask questions and also give presentations.
The Master of Education program is made up of 20 required courses that include three practicum courses, an internship, and a capstone project. These courses include:
Disorders of Learning and Behavior
Neuropsychological and Developmental Bases of Learning and Behavior
Family and Social Bases of Behavior
Theory of Counseling and Professional Practice
Advanced History, Theory, and Practice in Psychology
Ethics in Applied Psychology
Academic and Language Assessment
Cognitive and Neuropsychological Assessment
Social, Emotional, and Behavioral Assessment
Interventions to Promote Social, Emotional and Behavioral Well-being
Interventions to Promote Cognitive, Academic, and Neuropsychological Well-being
Research Methods in School Psychology
Psychological Measurement & Statistics
Practice Evaluation in School Psychology
Practicum in Academic and Language Assessment and Intervention
Practicum in Cognitive and Neuropsychological Assessment and Intervention
Practicum in Social, Emotional, and Behavioral Well-being Assessment and Intervention
Capstone Course: Domains of School Psychology Leadership and Function in the Schools
1200 hour Internship
The internship requirement will be completed in the third or final year of the degree program and will be finished with the supervision of a school or community psychologist. This internship is similar to a full-time job and will require the commitment given to a full-time position. Students are responsible for many aspects of their internships. This internship may be paid, but it is up to the student to negotiate this.
The current fees for students in this program are $121.52 Canadian dollars per half course. The total estimated tuition fees for this program are $24,240 Canadian dollars, and this figure does not include the general fees associated with the university.
The University of Calgary offers an intensive full-time masters program that includes a full-time year-long internship. The University of Calgary's Masters in Education in School and Applied Psychology is designed to send students into a school or community workplace, but it does not provide either education or official psychology licensure.
<!- mfunc search_btn -> <!- /mfunc search_btn ->