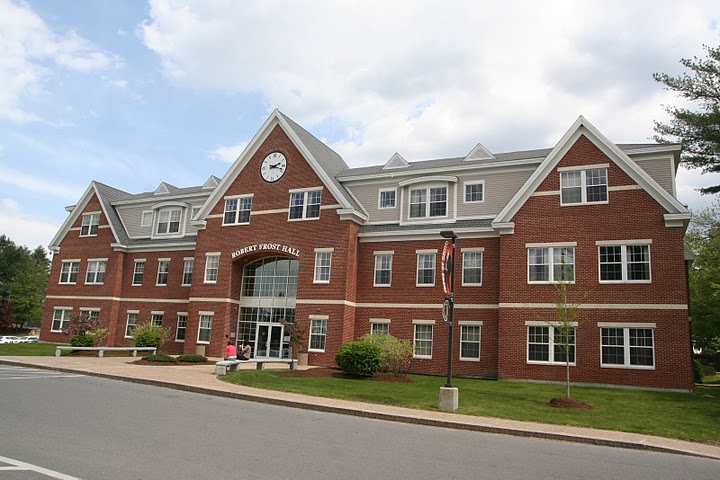 Southern New Hampshire University owes its formation to Harry A.B. Shapiro and his wife Gertrude. The couple saw the need for an accounting college in New Hampshire that would train and prepare future accountants. Originally known as the New Hampshire School of Accounting and Secretarial Science, it opened in 1933 and continued operating under that name until the 1960s when it expanded and began offering more business courses. Less than 10 years later, it changed its name again and officially became New Hampshire College. It adopted the name Southern New Hampshire University in 2001 after deciding to change its name to better reflect its commitment to its students and the fact that its programs went beyond business and accounting classes.
The university now operates five campuses in the northeastern portion of the country. These campuses act like satellite campuses and are open to students who cannot attend the main campus. Students can take classes in Maine or in one of four different cities in New Hampshire, and students also have the option of taking courses online too. Southern New Hampshire University received several awards for the low cost of its classes and for its extensive online and distance learning programs that are open to students around the world.
Southern New Hampshire University Accreditation Details
The Commission on Institutions of Higher Education granted accreditation to Southern New Hampshire University through its New England Association of Schools and Colleges. The CIHE requires that all colleges seeking accreditation go through a series of steps. The school must present documentation and evidence that it has a clear idea for what the future will look like, that it has a series of goals for the future and that it is taking accurate steps to reach those goals. Colleges must also allow representatives from the organization to come to campus and meet with a panel of professors working in different departments on campus. The CIHE sends representatives to the campus at least once every 10 years to ensure that the college continues meeting or exceeding the standards it put in place.
Southern New Hampshire University also has specialized accreditation for five of its programs, including hospitality administration, nursing education and teacher education. Those studying administration, nursing or teaching can rest assured that they will receive the best education and gain all the appropriate skills required on the job later. SNHU also has several degree programs that are in the process of gaining accreditation from some of the top organizations and agencies in the country.
<!- mfunc search_btn -> <!- /mfunc search_btn ->
Southern New Hampshire University Application Requirements
Southern New Hampshire University offers online programs, programs through its regional campuses, programs designed for international students and full time programs for new students. Students must apply by the middle of March for those entering in the fall and by the beginning of December for those starting during the spring semester. All students must complete the application available on the school's website that asks them basic information about their backgrounds, grades and schools they attended. Students may also complete a paper application and send it through the mail. SNHU also charges an application fee for students applying online or through the mail.
Students must also send in proof of their college or high school transcripts with their grade point averages shown on the form, a letter of recommendation from a teacher or guidance counselor and scores from the SAT or ACT. Those entering the creative writing program must also submit a writing sample, and music majors will go through a live audition process. Students hoping to enroll in the honors program will need to meet additional requirements. They must fill out an application for that program and submit an essay designed to show their writing and thinking skills.
Tuition and Financial Aid
The cost of attending SMHU is just under $30,000 for tuition alone. Those who opt to live on campus will also pay for room and board. Housing prices range from around $8,000 to $10,000 a year, and the cost of a meal plan ranges from $1,500 to nearly $4,000. Students should also keep in mind that they are responsible for any additional fees, which can add more than $1,000 to the total cost of living on campus. Online students pay $320 for each credit hour they take, which comes out to $960 per class for most courses.
SMHU offers a number of ways for students to save on the cost of attending online or offline classes. It offers a program for those enlisted in the military and their spouses and dependents that significantly reduces the cost of their courses and allows them to use veterans benefits. It also froze the cost of its online tuition in 2014. Students can also use government loans and grants to pay for college, and they can apply for scholarships available from SMHU. The university recommends that students complete and submit the Free Application for Student Financial Aid prior to or at the same time that they apply for admissions.
Bachelor of Arts in Psychology: Child and Adolescent Development
Though Southern New Hampshire University originally started as an accounting school, it now offers a number of programs and degrees in the liberal arts. Those interested in working with children may enroll in its Bachelor of Arts in Psychology: Child and Adolescent Development program. Designed for students who want to work with kids in schools, counseling centers and other fields, the program prepares students for earning a graduate degree in child psychology later or applying for entry level psychology positions. Students complete their general education courses and requirements for the college while they take upper level psychology courses. All students must take a minimum of two sociology courses as well.
Required psychology courses include classes on statistics, research, introduction to psychology and a seminar class that they take as a senior. The core of the program is on the development of children and adolescents, and the program asks that students take at least four courses in this area. Some courses may include assessment and testing, issues in child development and experimental learning. Southern New Hampshire University also allows student to learn through experience with a psychology internship or an independent study project that they complete under the supervision of an adviser or a professor working in the psychology department.
<!- mfunc search_btn -> <!- /mfunc search_btn ->