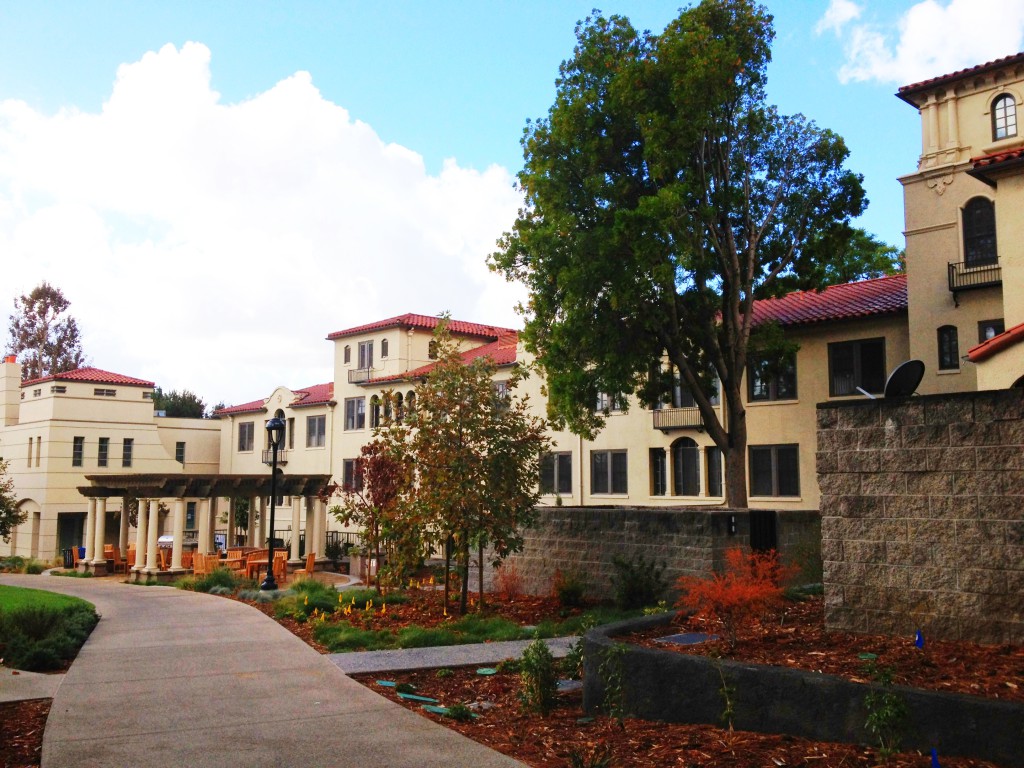 Pomona College is a small college in California that focuses on undergraduate education and liberal arts programs. When the college first opened, it held classes in the town of Pomona. Though the campus later moved, it named itself in honor of its first home. The founders of the college opened the school as one of the first coeducational colleges in the state and built the college on the fundamentals used by smaller schools in the east. Its first major change came in the 1920s when the school's president decided to establish separate colleges to house various departments and gave each of those colleges the right to create and develop new courses and degree programs.
The college has a strong reputation because of its selective admissions. Less than 13% of all applicants receive acceptance to the college, which makes Pomona as selective as some Ivy League institutions. Forbes continually ranked Pomona among the nation's best colleges and among the country's top 10 schools before finally giving it the top listing in 2015, calling it the best college in the United States. When U.S. News and World Report created its list of the top liberal arts schools in the world, Pomona came in at number four. The school also received high marks for its campus, students and faculty members on lists produced by Newsweek, The Daily Beast, The Wall Street Journal and The Princeton Review.
Pomona College Accreditation Details
Though Pomona College does not have specialty or program accreditation for the individual programs it offers to students, the college does have professional accreditation. Also known as general accreditation, this designation comes from the Western Association of Schools and Colleges. The college created its own advisory board in 2007 and held that committee responsible for creating a proposal that showed what the school needed to do to keep passing its accreditation reviews. That committee created a detailed report in 2009 and worked with the college to ensure that it met the standards that the WASC established. The WASC most recently renewed the accreditation of Pomona in 2011, and the college plans to create a new advisory board in advance of its next review in 2021.
<!- mfunc search_btn -> <!- /mfunc search_btn ->
Pomona College Application Requirements
Pomona offers both regular acceptance and early decision acceptance. Those who apply for early acceptance must agree to attend the college if accepted and cancel any applications they might have with other schools. Regardless of which decision students want, they must apply using the Common Application. The Common Application website allows colleges across the country to place their applications online. Students can create one account and apply to dozens of schools, though they may need to fill out separate individual sections for each school. They can also pay their application fees on the website with a debit card or credit card.
As Pomona is quite selective, students may want to find out what the college looks for in applicants. The school wants students who took a diverse range of classes and upper level advanced or honors courses. All applicants must show that they took four English, four natural science, four math, two social studies and three foreign language classes. They can show that they took these classes with an official transcript submitted to the college. Students will also need to submit a response to an essay questions and letters of recommendation from both their teachers and a guidance counselor. Pomona looks for students who did volunteer work, are creative thinkers and have experiences that set them apart from most high school students. Applicants can submit their applications online through the Common Application website and mail the college any supporting information, including transcripts and letters of recommendation.
Tuition and Financial Aid
Pomona College is a private college, which means that it costs more than public colleges do. All students living on campus must put down a deposit of $500 prior to the start of the school year and pay a little under $200 in student fees. The cost of tuition alone is around $23,600 a semester for those who go full time. With room and board, students pay more than $62,000 a year to attend Pomona. Students attending Pomona on a part time basis pay around $7,900 for each class they take. The college does offer a payment plan that students can sign up for at the beginning of the school year.
Any student who cannot afford the cost of tuition is eligible for some amount of financial aid. More than 80% of all students who attend Pomona get some type of aid. The student employment program allows students to earn up to $2,500 a year working a part time job on campus. Pomona will use the FAFSA forms that students submitted to determine if they qualify for any additional aid. The college has several scholarships that students can earn, but the college also awards aid packages that include a combination of federal grants and student loans.
Degrees Offered
California is home to a number of colleges and universities, but Pomona sets itself apart with degree programs students won't find on other campuses. The Russian and East European Studies program looks at the culture, social and historical aspects of eastern European countries. Students enrolled in this program may receive a grant of up to $2,000 that they can use towards a study abroad program overseas. The college also offers a major in Africana Studies that focuses on the cultures of Africa. Many students who choose this major spend a few semesters honing and improving their language skills in foreign language courses like Arabic or Spanish.
Pomona also offers a unique major in Romance Languages and Literature. Students entering this program must demonstrate fluency in either French or Spanish before starting their classes. Professors working in the program oversee study abroad programs that allow students to spend several weeks up to a semester or more studying literature in Spain or France. Students may also major in a more traditional subject like art, art history, philosophy, psychology, computer science, dance or music. New students will work with an adviser to declare a major and select a minor. Though Pomona College does not currently offer any online classes, the school may offer distance learning programs in the near future.
<!- mfunc search_btn -> <!- /mfunc search_btn ->