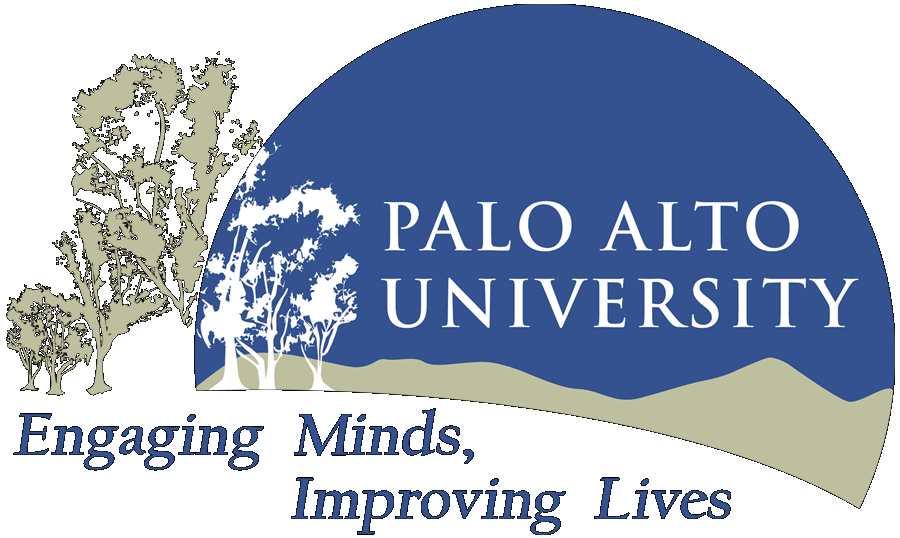 Palo Alto University is one of the few colleges in the United States that originally opened with an emphasis on psychological studies. Known as the Pacific Graduate School of Psychology when it opened in 1975, the school served to prepare future psychologists and provide them with the training, education and experience necessary to pass licensing requirements in each state in the country. Though the school operated under that same name for more than 20 years, it eventually changed its name to Palo Alto University and later built a new campus in the city of the same name.
PAU is unique in that it offers a program designed specifically for students interested in earning a bachelor's degree in psychology. Students can take classes on many community colleges throughout the state and later transfer those credits to complete their degrees. The university also offers master's level programs and Ph.D programs for students who already have a degree in psychology, sociology or another branch of the social sciences. Its forensic psychology Ph.D program ranks as one of the top specialty psychology programs in the nation. Most of the programs offered on campus or online have a clinical requirement that gives students some experience working with patients in their chosen fields.
Palo Alto University Accreditation Details
When developing its programs, Palo Alto University worked closely with the American Psychological Association to ensure that students would meet the requirements for a license later. Each state has different requirements for those who want to practice in psychological fields, but most states require that psychologists apply for a license, pass a background check and show that they completed an accredited college program that included a clinical component. Psychologists generally need between 300 and 1,000 hours of supervised work in the field before obtaining a license. A large percentage of its graduates now have their licenses and practice in cities across the country.
Students may also want to consider the accreditation of the university before applying or beginning classes. PAU has accreditation from the Western Association of Schools and Colleges. The WASC originally granted PAU accreditation in the early 1980s, and the school received renewal of its accreditation with each new review process since. Those enrolling in one of the graduate or Ph.D programs may also want to look at the accreditation granted to those programs. The APA awarded accreditation to the school early on for its first few programs and continued granting accreditation to new PhD and master's level programs ever since.
<!- mfunc search_btn -> <!- /mfunc search_btn ->
Palo Alto University Application Requirements
Palo Alto University offers both general acceptance and early acceptance for students. Those interested in early acceptance must apply and complete all application requirements by December, but the deadline for general acceptance is later in the spring. The requirements for new students vary from program to program. Those entering the business or general psychology undergraduate program must complete the equivalent of 60 semester hours or 90 quarter hours at an accredited university and have a grade point average of 2.0 or higher. Graduate students need a degree from an accredited college or university and a grade point average of 3.0 to 3.3 on a 4.0 scale. Each of its graduate and Ph.D programs have a low acceptance rate as the university only accepts the best students each year.
Those applying for admission must complete an application and pay the associated fee. They will also need to send official transcripts from any college or university they attended prior to starting classes. PAU asks that students complete personal statement or essay of intent that explains their reasons for enrolling, goals for the future and why the topic interests them. Students entering any of the programs offered by the university should also submit a resume that shows any work or experience they have outside of a classroom.
Tuition and Fees
Palo Alto University introduced and implemented a plan designed to keep tuition costs low for students. This plan ensures that tuition rates will not rise once a student begins classes. Students will pay the same amount for tuition each year they remain in one of the university's programs. Tuition for undergraduate students comes in at around $21,000 per year, and PAU estimates that students will pay around $8,000 for room and board and around $800 a year for textbooks and general supplies. The graduate programs offered by the university cost around $20,000 a year, which does not include books, supplies or room and board. Those interested in enrolling in one of the PhD programs will find that those programs cost between $47,000 and $51,000 a year and includes fees charged for clinical work.
Students put off by the high cost of attendance can apply for financial aid. Those living on or near campus may qualify for teaching assistant and research assistant programs. The federal government allows graduate and PhD students to borrow money in the form of subsidized and unsubsidized loans. Interest on subsidized loans does not go into effect until after students graduate, but unsubsidized loans charge interest once the government disperses the loans.
Forensic Psychology
Forensics is a unique field of psychology that looks at how the actions, thoughts and behaviors of others can impact the criminal justice field. Palo Alto University offers undergraduate students the chance to study some forensics topics while completing a bachelor's degree, but it also offers a more intensive program for Ph.D students. Those enrolled in the clinical psychology program can select a forensic psychology emphasis program that allows them to gain some clinical experience as they work in prisons, detention centers and other legal offices. Students can also enroll in a joint program that lets them earn a Juris Doctorate in Law and a Ph.D in Clinical Psychology with an emphasis in forensic psychology.
The clinical psychology program lasts for up to five years, but students will spend only a portion of that time in a classroom. They spend more time researching topics relating to forensics, counseling and clinical psychology and some time working in legal and criminal justice fields. They learn how to interview clients, work around criminals and even speak in front of judges in courtroom settings. Palo Alto University is one of the only colleges in the entire country that offers a Ph.D program that combines clinical psychology with forensic psychology.
<!- mfunc search_btn -> <!- /mfunc search_btn ->