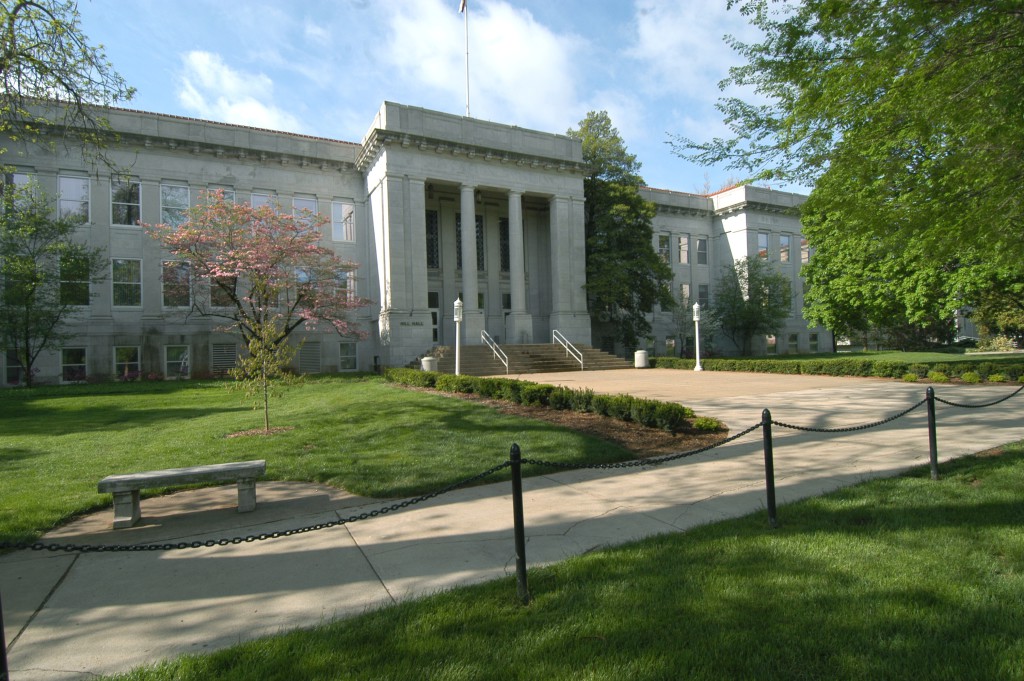 The Missouri State University-Springfield campus creates a vibrant, diverse learning environment within the inspiring setting of the Ozarks. The 1905 Springfield campus is the original of four MSU locations providing more than 24,000 students opportunities to hone careers in over 85 undergraduate majors or 45 graduate programs.
Using a comprehensive curriculum grounded in liberal arts and sciences, undergraduates can develop ethical leadership skills, professional competencies and cultural awareness that supports career success. All undergraduate disciplines also supply meaningful activities that support application of theory in real-world contexts and form a solid foundation for advanced graduate studies.
According to MSU statistics, enrollments have increased by 18.2 percent between 2010 and 2014 for the College of Health and Human Services, which houses degree programs in fields like healthcare sciences, social work, sports medicine and psychology. These majors demonstrate the desire for many MSU students to pursue careers that benefit society by creating better living conditions for others.
MSU ranks competitively among institutional peers according to U.S. News & World Report, Forbes and College Factual for:
-being among the best regional universities in the Midwest and top public schools nationwide,
-offering veteran-friendly degree opportunities,
-providing a variety of well-received graduate programs,
-and creating affordable, flexible educational pathways.
Missouri State University-Springfield: Accreditation Details
MSU-Springfield holds accreditation for conferring undergraduate and advanced degrees from the Higher Learning Commission, North Central Association of Colleges and Schools. Accreditation applies to all programs regardless of format delivery. Additionally, program accreditation for adhering to curricular standards is granted to MSU-Springfield by professional organizations such as these:
-Accreditation Council for Education in Nutrition and Dietetics
-Commission on Accreditation in Physical Therapy Education
-Commission on Accreditation of Athletic Training Education
-Commission on Collegiate Nursing Education
-Council for Accreditation of Counseling and Related Educational Programs
-Council of Applied Masters Programs in Psychology
-Council on Education for Public Health
-Council on Social Work Education, Commission on Accreditation
<!- mfunc search_btn -> <!- /mfunc search_btn ->
Missouri State University-Springfield: Application Requirements
Applicants to MSU-Springfield can enter as first-time undergraduates, transfers, post-graduate candidates, adult learners or international students. The process includes filling out an online application and remitting a non-refundable fee of $35. Specific submissions include the following:
Freshmen and Transfers
-official documentation for completion of secondary school or equivalency programs
-official college transcripts for transferable credit of at least 24 credit hours
-verified ACT or SAT scores
-supplemental application form if applying under alternative admission process
Graduate and Doctoral Candidates
-bachelor's degree or credits from a post-secondary institution that meet university criteria
-verified GRE, GMAT or other requested test scores according to program
-personal statement of educational goals, recommendation letters and work resume
International Students
-same submissions for degree level and program as for U.S. citizens
-possible English transcription of official educational records by approved agencies
-proof of English proficiency according to TOEFL, IELTS or Missouri State ELI scores
-signed statement of financial support
Adult learners follow standard enrollment procedures for degree programs. Non-degree seekers may enroll as part-time students per course availability and should check with advisers about information necessary to complete enrollment.
Missouri State University-Springfield: Tuition and Financial Aid
Tuition rates vary by degree level, program type and residency status. The following rates can be expected:
Courses Numbered through 599
-$205 per credit for in-state residents
-$434 per credit for out-of-state students
Courses Numbered 600-999
-$255 for residents per credit
-$511 for non-residents per credit
College of Health and Human Services Courses Numbered 700-999
-$280 to $285 per credit for in-state candidates depending on course
-$280 to $541 per credit for non-residents according to course content
Internet Tuition Regardless of Residency Status
-$285 per credit for courses numbered through 699
-$310 per credit for courses between 700-899
-$315 per credit for College of Health and Human Services courses between 600-999
-$420 per credit for Computer Information Systems courses at 700 level
All MSU-Springfield students can apply for these financial aid opportunities:
-Federal Student Aid (FAFSA)
-Federal Pell Grants
-Federal Supplemental Educational Opportunity Grant
-Federal TEACH Grant
-Federal PLUS Graduate Loans
-Federal Direct Loan Program
-Federal Stafford or Perkins Loans
-Federal Work Study Program
-Access Missouri Financial Assistance Program
-Missouri Advanced Placement Incentive Grant
-Missouri Marguerite Ross Barnett Program
-Missouri Minority and Underrepresented Environmental Literacy Program
-Missouri Public Service Officer Survivor Grant
-Missouri Vietnam Veteran Survivor Grant
-Missouri Wartime Veteran's Survivors Grant
-MSU Institutional Scholarships (available for a variety of student programs and levels)
-MSU Donor Funded General and Departmental Scholarships
<!- mfunc search_btn -> <!- /mfunc search_btn ->
Options for Studies in Psychology at Missouri State University-Springfield
Psychology programs offer a wide array of possible occupational outcomes for those holding bachelor's degrees. Undergraduates can begin careers in entry-level positions working with diverse populations in business, education, healthcare, or government facilities. They can also continue their studies at the master's level to earn professional certifications and licenses enabling them to work as counseling practitioners and therapists.
The College of Health and Human Services at MSU-Springfield offers several psychology-based programs at undergraduate and graduate levels. The 120-credit Bachelor of Arts or Bachelor of Science in Psychology can be completed in as few as three years. Coursework for the BA includes more emphasis on foreign language, history and fine arts. Upper-division courses start with 13 credit-hours of core studies in psychology theory and principles then move into areas examining human development, learning and cognition, biological processes, and applied psychology strategies. Curricular studies culminate with completion of a capstone project and taking psychology electives to personalize the degree, which can include 12 credits of forensic child psychology courses that earns an additional certification to the degree.
Graduate candidates can specialize a psychology master in Applied Behavior Analysis, Clinical Psychology, Experimental Psychology, or Industrial/Organizational Psychology. Requirements encompass a minimum of 47 credits covering specialization content, directed research, practicum or clinical experiences, and thesis completion. Upon obtaining a Master in Psychology from Missouri State University-Springfield, graduates may sit for board exams to earn specialty certifications, apply for state licenses to provide psychology services, or enter doctoral programs.