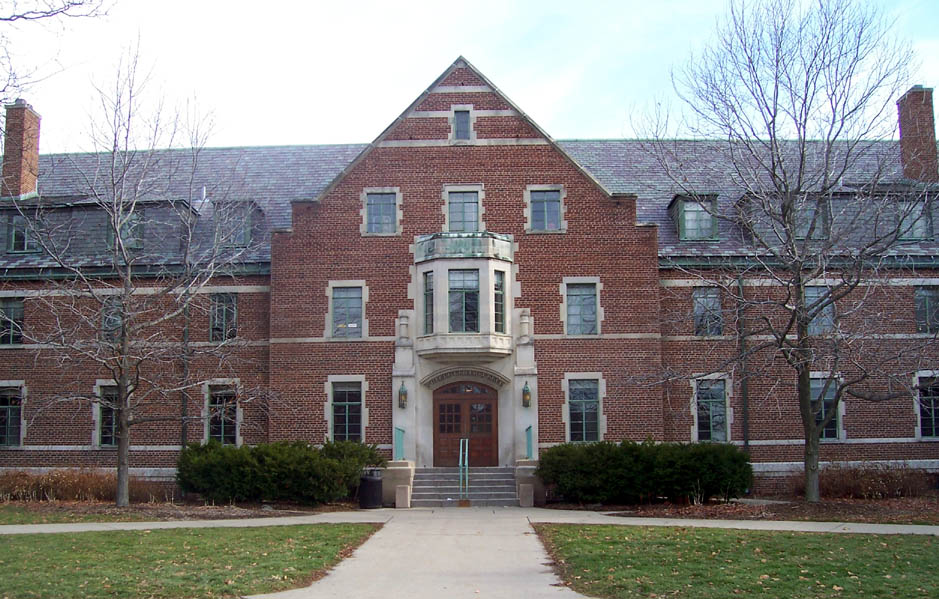 Established in 1855, Michigan State University is one of Michigan's oldest and largest public schools. Originally established as an agricultural school, it didn't take long before students demanded and received access to more programs. The university made a name for itself when it admitted female students to its campus in 1870, though those students lived off campus with local families or in neighboring cities and did not have the opportunity to live on campus like the male students did. After becoming part of the Big 10 conference in the 1940s, the university added a number of new athletic teams for both male and female students.
As one of the largest schools in the Midwest, Michigan State University found itself on several lists of the nation's and world's best colleges. Though Forbes ranked the university at number 169, Washington Monthly, ARWU and U.S. News and World Report all listed MSU among the top 100 colleges in the United States. The university also appeared on global university ranking lists issued by ARWU, QS and Times. Located in East Lansing, the university has several regional branches and an active online school system, which helped it grow to a total population of more than 50,000 students.
Michigan State University Accreditation Details
One thing that students must consider when choosing a college is the accreditation of that college. Michigan State University is one of the largest and most reputable campuses in the state, which means that it has accreditation from one of the top organizations of this type. Prior to receiving accreditation, the campus met with representatives from that organization to talk about the accreditation process. This usually requires that colleges present documents that detail information about graduation rates, placement rates, professor and faculty backgrounds and anything else the organization requires. Like other colleges, MSU must also renew its accreditation on a regular basis and inform its students of that renewal.
The Higher Learning Commission, which is the largest accrediting body in the country, granted accreditation to MSU and continues renewing its accreditation during each renewal phase. Accreditation from the HLC is a type of general accreditation that applies to both traditional campus programs and online programs. It also grants the university the right to grant degrees to qualified students. Several programs offered on campus and online also have specialty accreditation, including its psychology, law, medicine and business programs. Its education program also has accreditation and approval from the Michigan Department of Education.
<!- mfunc search_btn -> <!- /mfunc search_btn ->
Michigan State University Application Requirements
Michigan State University has different application requirements in place that vary based on whether students apply as a graduate or undergraduate student. Its undergraduate admissions office uses a rolling admissions policy, which allows students to apply at any point throughout the year and begin classes as soon as space is available. All undergraduate students must apply online and answer questions regarding any college or high school classes they took and about their general backgrounds. They can supplement their applications with copies of their high school or college transcripts that show the grade point average received and date of graduation.
Graduate students typically need to meet other requirements and fulfill other steps before starting classes. The graduate programs offered by MSU only have a select number of spaces available. Even those hoping to take classes online must still complete an application and submit documents to verify that information. MSU also requires that students take the General Records Examination or a similar test and submit the scores they received. Depending on the program they applied to, students may also need to submit letters of recommendation and/or meet with faculty working in the department to go through an in-depth interview before the university will accept them.
Tuition and Financial Aid
Graduate students studying at Michigan State University pay more than $11,000 a year for tuition. This tuition includes two semesters of a full course load but only applies to students who are residents of the state. Tuition rates for those living outside of Michigan are closer to $23,000 a year. MSU estimates that students will spend around $1,500 a year on books and supplies as well. Those who complete their degrees online will pay the same amount based on where they live, but online students can save on the cost of room, board and personal expenses.
MSU understands that not all students have the money to spend on tuition when they enroll, which is why the university encourages students to complete the Free Application for Student Financial Aid and list the university's code on that form. Though undergraduate students can borrow subsidized and unsubsidized loans from the government, take out grants and do work-study programs on campus, graduate and online students have fewer options. Both types of students can borrow more than $10,000 a year in unsubsidized loans. Online students can also look for alternative or private students loans and for scholarships available from the university and other sources.
Online Degrees Available
Michigan State University started its online program as part of its distance learning program. Initially only open to students studying specific fields, the program later expanded to include both undergraduate and graduate courses in multiple fields. Some of the top classes and programs are available through its Department of Counseling, Educational Psychology and Special Education. Students can study special education, school psychology, rehabilitation counseling, measurement and quantitative methods or educational psychology and educational technology. The university offers both graduate and doctoral degrees for students enrolling in many of these programs. Though many degree programs require a fieldwork or internship component, MSU can assist students in finding opportunities available to them in their specific areas.
Special education majors take courses designed to help them assist students diagnosed with mental retardation, learning disabilities, developmental delays and similar problems. The school psychology program provides students with the courses and work needed to obtain a license from the state and work with students at all levels. MSU also has one of the top educational psychology online programs in the country. This program delves deeper into areas of learning and how professionals can design curriculum that better serves students. Michigan State University allows students to take these courses online or on campus, and students can also enroll in hybrid programs that combine online classes and campus experiences.
<!- mfunc search_btn -> <!- /mfunc search_btn ->