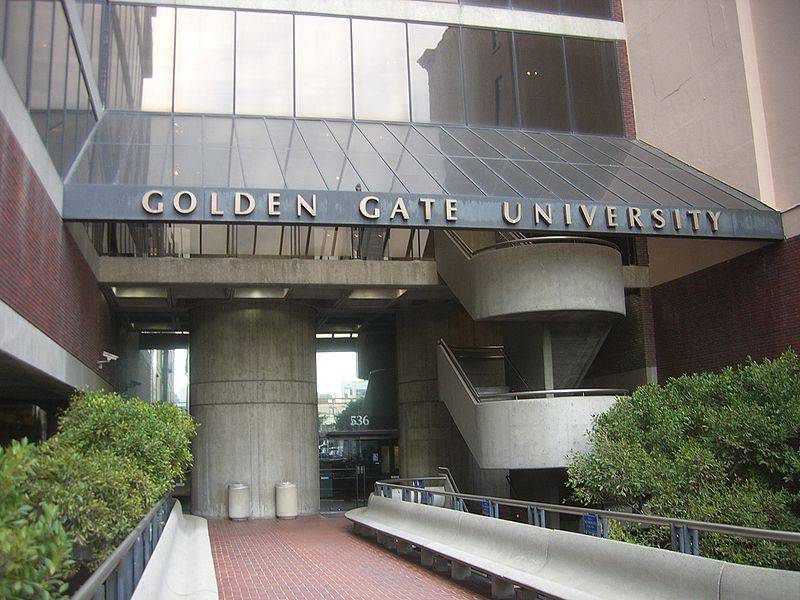 Golden Gate University began life as a small school in California with an emphasis on affordable learning. A group of men met at a local YMCA to talk about books and their love of reading. As the group expanded, they saw the need for a local college that would give their friends and neighbors the chance to explore higher education opportunities. They opened the YMCA Night School, which offered a handful of classes that taught practical skills to students, including stenography and bookkeeping. The small night school officially became a college in 1901 and later became the first branch of Golden Gate University after moving to a new location.
GGU still has its flagship campus in San Francisco, but it also operates satellite campuses in Los Angeles, Seattle and the Silicon Valley area. Its distance education program, which started in the early 1990s, gave students the chance to take correspondence courses by mail. This program later became its online education program, which now offers 15 undergraduate and graduate degrees and 17 undergraduate and graduate certificates. Golden Gate University found its online system ranked within the top 100 online schools in the country at number 89 on a list issued by U.S. News and World Report.
Golden Gate University Accreditation Details
The Higher Learning Commission is one of the main organizations responsible for granting accreditation to colleges across the country. It actually consists of a head office and several smaller regional offices that investigate and inspect campuses prior to awarding accreditation. The HLC and other organizations require that colleges create a panel of professors to meet with representatives of the organization and go over school records. Organizations may also meet with students, visit the campus and look at the courses available both online and on campus. Only schools that show a long history of success in relation to its students will receive accreditation.
The Northwest Commission on Colleges and Universities originally granted accreditation to GGU in 1950, but the university later received accreditation from the Western Association of Schools and Colleges. Since receiving accreditation from that organization in 1959, the university received high marks each time it came up for renewal. GGU also has accreditation from the American Bar Association for its law school programs and from other organizations for some of its business programs. Golden Gate University encourages potential students to contact the school with any questions or concerns they might have regarding the accreditation of online programs that interest them.
<!- mfunc search_btn -> <!- /mfunc search_btn ->
Golden Gate University Application Requirements
All students interested in taking online classes through Golden Gate University must go through an in-depth application process. They can call the school to check on the status of their applications at any time or when they need to make any changes to their applications. Undergraduate students must submit transcripts from the high school or college they last attended. Some programs, including the business and management program, require that students complete some college credits before applying or enter the program on a conditional status. They must also complete an application and pay a $55 application fee. GGU does not require that undergraduate students take the ACT or SAT before applying.
Golden Gate University offers several psychology, counseling and therapy programs at the graduate level. Students entering one of those programs will need to pay a $70 fee when they submit an application for admission to the school. They will also need to have a bachelor's degree from an accredited college and submit a transcript from that college. Students with a lower GPA can submit test scores from the General Records Examination to increase their chances of getting accepted. GGU also recommends that those with lower grades complete the optional personal essay portion of the application packet.
Tuition and Financial Aid
Unlike other schools and colleges that charge a fee based on the number of credit hours students take each semester, Golden Gate University charges a flat rate per course. This equates to $1,830 for each undergraduate course a student takes and $2,805 for each graduate course. Students traditionally take two or more classes each semester at the graduate level. Students should also think about other expenses they are responsible for, including textbooks and school supplies. Those living at home may also need to pay out of pocket for a new webcam or the software required by their professors.
Most students cannot afford to pay out of pocket for tuition costs, and while online classes are more affordable, many students will still need some help. The best way for students to find out what type of help is available is with the Free Application for Student Financial Aid. They fill out the form, file the form online and request a copy go to the university. The FAFSA awards students packages based on the amount of need they have. Financial assistance may include work study opportunities, scholarships, subsidized loans, unsubsidized loans and grants. Grants are usually only available to those who demonstrate a higher need. Golden Gate University also has a number of scholarships available for online students.
Online Psychology Degrees Available
Golden Gate University offers several psychology programs at the graduate level, including marriage and family therapy, counseling and industrial-organizational psychology. The counseling skills program is a shorter certificate program that awards students a certificate rather than a degree at the end of their studies. Though this program does not allow students to seek a counseling license, it does allow them to work in lower level positions to assist patients with their emotional problems. Students can also combine two of the programs together and earn a counseling certificate at the same time that they earn a Master of Arts in Marriage and Family Therapy or Industrial-Organizational Psychology.
There is also a Master of Arts in Counseling Psychology that is available to students who want to obtain a license to open a private practice or work with patients in a public setting, and students can combine this program with the marriage and family or IO psychology program. Most programs consist of 60 units of coursework that include courses on patient assessment, abnormal psychology, testing patients, research and statistics. Golden Gate University also requires the completion of a practicum for counseling students, which lets students spend 350 hours or more working in the field and helping patients.
<!- mfunc search_btn -> <!- /mfunc search_btn ->