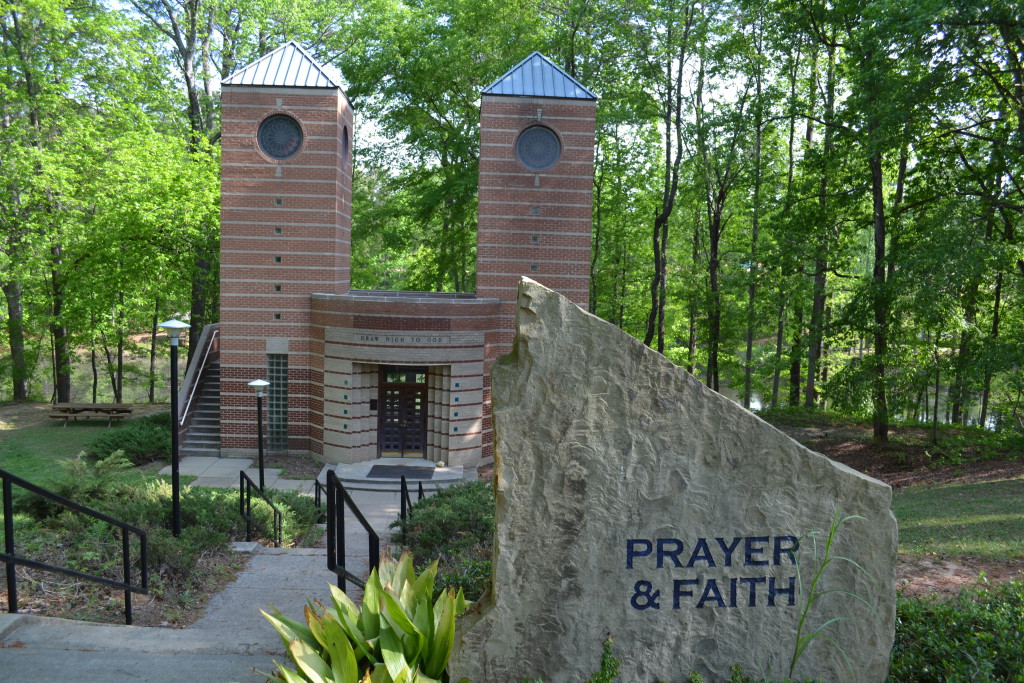 Columbia International University is a non-denominational, evangelical university located in Columbia, South Carolina. Most recently, it was rated #3 in the "50 Best Christian Colleges and Universities 2015" by ChristianUniversitiesOnline.org.
CIU was established as Columbia Bible School in 1923, under the careful leadership of its first president, Robert C. McQuilkin. The expressed mandate of the school at that time, and continuing to this day, was to train local leaders and missionaries to serve effectively throughout the world. In 1994, Columbia Bible School changed its name to Columbia International University.
The time-honored motto of Columbia International University is, "To Know Him and to Make Him Known." To fulfill this adage CIU offers 19 undergraduate degrees, as well as masters' degrees and professional certificates. These courses are administered online and on-campus by experienced professors with practical, on-site ministry experience. Small class sizes and low student-teacher ratio also contribute to CIU's educational efficacy.
To accommodate today's students, CIU has developed a comprehensive, online learning program. The degrees available through this program are adapted directly from CIU's on-campus curriculum. This ensures that the quality of education received online is on par with Columbia International University's high standards.
Accreditation
Columbia International University has received many accreditations including:
The Southern Association for Colleges
The Southern Association for Schools Commission on Colleges
The Association for Biblical Higher Education
The Association of Theological Schools
In addition, accreditation is currently being sought from the Council for Accreditation of Counseling and Related Educational Programs. This accreditation will apply to their M.A. in counseling degree.
Application Requirements
To apply for online study, the following requirements must be met:
Bachelor's degree with a 2.5 GPA (with exceptions)
Completed online application
Application essay (800-1,000 words)
Reference from church leader who has known applicant for at least two years
Official transcripts for bachelor's degree and any master's degree work
$45 application fee
<!- mfunc search_btn -> <!- /mfunc search_btn ->
Tuition and Financial Aid
Columbia International University online tuition rates are as follows:
Master of Arts: $455/credit hour
Master of Education: $530/credit hour
An additional registration fee of $30 will be required each semester.
Fees for technology are $10/credit hour, up to $120/semester.
Online students are responsible for purchasing textbooks related to their selected course of study.
Financial Aid through Federal Stafford Loans is available for those who qualify. Students interested in financial aid must complete the Free Application for Federal Student Aid. CIU does not offer institutional financial aid to students studying exclusively online.
To make quality educational more feasible, CIU offers an affordable, monthly payment plan to online students. These payments must be established prior to payment due date and are not subject to interest. An additional $25 processing fee will be applied to such payments.
Online Degrees Available
CIU's high-quality educational programs and courses are provided by experienced staff and professors dedicated to the school's evangelical mandate. Its online courses provide quality, affordable education in the following M.A. programs: Intercultural Studies, Muslim Studies, Theological Studies, TEFL/ICS and Education.
To better serve its students, CIU offers its Master of Arts programs in two formats. Program 1 is designed for college graduates with no previous studies in Bible or theology. Program 2 is designed for college graduates who have at least 15 semester hours of Bible, theology, or Church history.
There are many benefits to receiving an online degree from Columbia International University. First, our degrees are available 100% online. There is no on-campus study required. Second, students are given one to five years to complete degree. This allows a variety of individuals, regardless of work and family commitments, to study as time is available. Through their online offerings, CIU endeavours to provide all students with accessible, affordable Christian education.
Master of Arts in Intercultural Studies
This program is designed to equip students in the careful examination of cultural issues. This examination is conducted with God's biblical mission in mind. Students in this course of study will be given the tools and processes to effectively work in situations and organizations where contextual knowledge and cultural awareness is required. The program is ideal for students seeking careers in government, missions and the church.
Master of Arts in Muslim Studies
Columbia International University is dedicated to providing its students with relevant programs designed to address current cultural issues. The Master of Arts in Muslim Studies program provides students a solid biblical foundation with which to engage the Muslim worldview. Students will learn how to effectively minister to those as in the Muslim community. The program is directed toward those who are seeking careers in missions, peace-making, NGO's in Muslim countries and academia.
Master of Arts in Theological Studies
The M.A. in Theological Studies degree program teaches students how to effectively interpret and apply the Scriptures. Students also receive valuable, practical ministry experience in the local church. Additional areas of study are leadership development, biblical exposition, church history and New Testament Greek. These disciplines provide students with the knowledge to work in the areas of pastoral ministry, para-church organizations and bible school academia.
Master of Arts in Teaching English as a Foreign Language/Intercultural Studies
This program equips students with practical knowledge and application of teaching English in a cross-cultural setting. The concepts of syntax, linguistics and Second Language Acquisition (SLA) theory are all part of this comprehensive Master's program.
Upon completion of this degree students are welcome to apply for certification in TESOL (Teaching English to Speakers of Other Languages) from the Association of Christian Schools International (ACSI). With an M.A. in TEFL/ICS students will be able to effectively teach English in countries throughout the world.
Master of Arts in Education
This degree program is based on three objectives: competency, proficiency and professionalism. Students will become knowledgeable in instructional strategies, Christian teaching philosophy and the development of curriculum from a biblical perspective. Additional consideration is given to proper teaching conduct involving fellow staff members, students and parents.
This program is offered in combination with the certification requirements of the Association of Christian Schools International (ACSI). Upon graduation, students will be prepared and ready for positions in K-12 schools, educational leadership and academia.
<!- mfunc search_btn -> <!- /mfunc search_btn ->