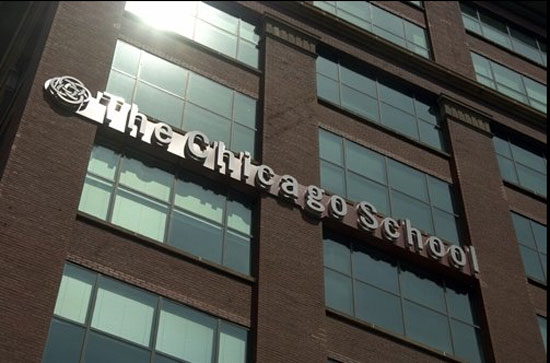 The Chicago School of Professional Psychology is one of the only colleges in the United States that specializes in graduate level courses in psychology. Established in 1979, it is a for profit school that actually cares about the growth and development of its students. Unlike other schools that give you little in the way of help and support, this college offers a wide range of support services for its online students.
Established in 1979, the university has its head campus in Chicago, Illinois and has four other campus across the country in Los Angeles, Washington DC and other cities. Originally opened as a way to give those practicing in the field with additional experience, it initially only offered certificate programs before earning the right to offer degree programs. Also known as The Chicago School, it was the first college in the country that looked at the psychology behind diversity. Not only did the school encourage minority students to apply, but it also offered students the chance to study different cultures from across the country and around the world. The Chicago School still hosts an event each year that brings in practicing professionals from around the world to talk about their research into diversity.
Chicago School of Professional Psychology Accreditation Details
As important as accreditation is for traditional schools, it is even more important for online schools and colleges that offer online degrees. Far too many fly by night schools opened across the country and scammed students out of millions of dollars. Those hoping to enroll in the Chicago School of Professional Psychology will find that this school has several types of accreditation. The Illinois Board of Education granted the school the right to offer undergraduate and graduate degrees, and Western Association of Schools & Colleges Senior College and University Commission, which is one of the largest accrediting bodies in the country, granted the school accreditation in 2011.
Its doctoral program also received accreditation from the American Psychological Association. The APA consists of medical professionals and psychologists working across the country. The Higher Learning Commission of the North Central Association of Colleges and Schools also granted The Chicago School accreditation after it opened a campus in California. Though some of its recognition only applies to the classes and programs that it offers on campus, the college also has accreditation that relates to its online programs. Those programs let you finish your degree at a pace that works for you without attending classes on campus.
<!- mfunc search_btn -> <!- /mfunc search_btn ->
Chicago School of Professional Psychology Application Requirements
The Chicago School has some requirements in place for students enrolling in the Master of Arts in Psychology, Sport and Exercise Psychology program. Though the college does not limit admission only to those who have a social sciences degree, it does require a bachelor degree from an accredited college or university in the United States. All psychology students must apply online and pay a $50 application fee. You can pay the fee online with a debit or credit card, but the school also lets you submit a money order or check for the full amount.
The application process also requires a resume, essay and a copy of your undergraduate transcripts. Your resume must show that you have a minimum of two years experience working in a psychology or a related field after graduation. If you do not have that experience, the college may grant you a waiver and require that you take introductory courses before beginning the program. The essay must be between 500 and 750 words and explain why you want to study at The Chicago School and why you want to study sports psychology. Unlike other schools, this school does not require any letters of recommendation. It does, however, ask for an official transcript sent from any colleges you attended.
Tuition and Financial Aid
The cost of tuition at the Chicago School of Professional Psychology is the same for students entering a master degree program. Whether you take classes online or off, the college charges just over $1,000 per year for its certificate and programs. Students will find that the school charges other fees too, including a $100 lab fee and an institutional fee of around $275 per semester. The Chicago School also charges fees for students who transfer credits from other colleges and for those who register for classes late or pay their fees late.
Students who received admission to the school may qualify for some scholarships. The merit scholarship awards students up to $10,000 for scoring high on the GRE and maintaining a high grade point average in college. Students can apply for any of the scholarships available immediately after receiving an acceptance letter from the school.
Those who do not qualify for a scholarship can apply for traditional financial aid. After submitting the FAFSA, the school will receive a copy and begin determining the type of aid available to the student. Online students qualify for unsubsidized student loans from the government and alternative student loans from private lenders. Those who are still dependents of their parents may qualify for PLUS loans, which let their parents borrow money with a lower interest rate.
Online Degree Available
The Chicago School of Professional Psychology offers a number of online psychology degrees for students living across the country. One of the more popular programs is the Master of Arts in Psychology, Sport and Exercise Psychology, also known as the MA in Sports Psychology program. Specifically designed for students planning to work with athletes at different levels, the program consists of 36 credit hours. Part time students finish the program in two years, and students taking courses full time in the accelerated program can graduate in less than one year.
All students must take 18 credit hours of general psychology classes and 12 credit hours of sports psychology courses. The program also requires the completion of a research project that is worth six credit hours. Some of the courses that students take include motivating teams, managing anxiety and a class on visualization and memory. Those courses teach students how to work with athletes, work as coaches and treat patients in private offices.
Sports psychology is an emerging field that focuses on providing athletes with the support needed to do their best. The Chicago School of Professional Psychology offers an in-depth look at this subject through an online program.
<!- mfunc search_btn -> <!- /mfunc search_btn ->