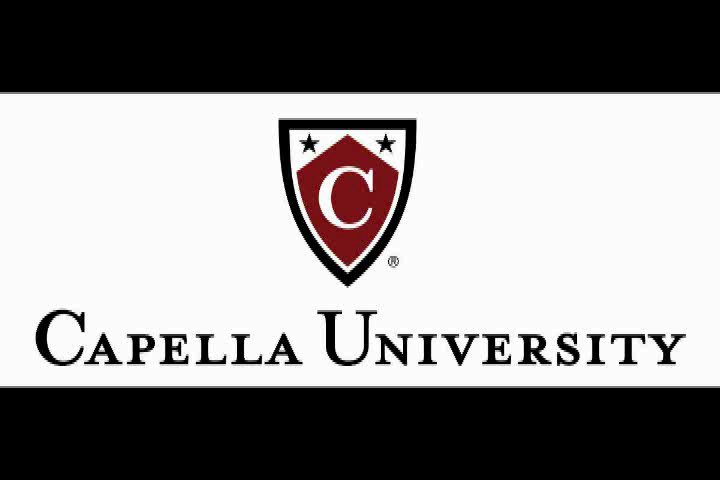 Capella University began in 1993 with the vision of the former CEO of Tonka, Stephen Shank, and his friend, Dr. Harold Abel, who had been president of several universities. Dr. Abel was looking toward retiring from academic life when Mr. Shank approached him about starting a school that would offer graduate level degrees to working adults who wanted to continue their education, but had obstacles that prevented them from attending traditional classes.
Originally, Capella University offered master's and doctoral degrees in management, education and human services. In 1997, the first graduating class of what was known as The Graduate School of America had 14 students, nine who had completed master's level programs and five with Ph.D degrees. In 1999, the university was renamed Capella University after the brightest star in the constellation Auriga.
In 2000, the university added bachelor's degrees in information technology which was quickly followed by the addition of bachelor's degrees in business.
Today, there are more than 36,000 students enrolled at Capella University who are provided with the knowledge and relevant skills necessary to succeed. In fact, 96 percent of employers rate the performance of Capella graduates as exceptional employees. The university has alliances with more than 500 companies so graduates are well-prepared to either make a career change with better opportunity for advancement or to grow in their current position.
The school offers flexible online programs and support so students may attend class at times that meet their busy schedule. In addition, students are provided a one-of-a-kind support tool that allows them to see their progress after each assignment and where they may need additional help during the course.
Capella University Accreditation Details
Capella University is accredited by the Higher Learning Commission, North Central Association. In addition, the Mental Health Counseling, School Counseling and Family Counseling/Therapy programs are accredited by the American Counseling Association's Council for Accreditation of Counseling and Related Educational Programs. The Master of Science in Marriage and Family Counseling/Therapy program is accredited by the Commission on Accreditation for Marriage and Family Therapy Education. In addition, the National Council for Accreditation of Teacher Education accredits the Professional Education Unit. The Bachelor of Science in IT is accredited by the Computing Accreditation Commission of ABET and the Commission on Collegiate Nursing Education accredits the BSN, MSN and DNP degree programs.
<!- mfunc search_btn -> <!- /mfunc search_btn ->
Capella University Application Requirements
All applicants to Capella University must complete an application for admission and pay an application fee. There is an acknowledgement agreement that must be signed and students must be able to read, speak, write and understand English. Students must provide official transcripts from any college or university attended and be sure their minimum GPA meets the requirements of their program.
Students seeking bachelor's degrees must have a high school diploma or equivalent and be at least 24 years of age although the age requirement may be waived for military applicants, veterans or those with at least 24 quarter credits of prior college study. Students seeking a master's degree must have a bachelor's degree from an accredited institution and doctoral students must have a master's degree from an institution that is accredited by a United States Department of Education-recognized accrediting agency.
Some programs may require students to submit forms that show licensure, background or work experience as well as letters of recommendation and a current resume. Programs may require an extended goal statement, admission essay, faculty interview or cohort auto-registration program.
Capella University Tuition and Financial Aid
Tuition for undergraduate degrees are $315 to $371 per credit while those who choose the FlexPath option pay $2,000 per quarter. Master's level tuition is $387 to $737 per credit and the FlexPath option is $2,200 per quarter. Tuition for doctorate degrees is between $2,800 and $5,177 per quarter and $630 to $728 per credit. Students may have to pay a $1,495 colloquia fee as well.
Financial aid is available and students are encouraged to discuss their financial situation with enrollment counselors in order to afford their higher education. Capella University can assist students in obtaining aid in the form of grants, scholarships and loans. The university accepts employer assistance and teachers may be able to participate in the Stafford Loan Forgiveness Program for Teachers which can provide forgiveness of up to $17,500 for federal student loans. In order to qualify for financial aid, students must complete the Free Application for Federal Student Aid (FAFSA).
Capella University Online Degrees Available
Sport Psychology Specialization in Master of Science in Psychology
The Master of Science in Psychology program offers students the option of specializing in Sport Psychology. Students are provided with the skills and knowledge necessary to address athletic performance, motivation and recovery. Students learn the foundations of psychology and how they apply to sports, using theory and research to customize programs that fit specific populations. Students who have completed the online sport psychology program have found positions as athletic program managers, sport development managers and sport psychology assistants. Graduates work in organizations such as fitness clubs, healthcare, parks and recreation as well as youth sports.
Courses required include:
Orientation to Graduate Learning in Psychology
Tests and Measurements
Inferential Statistics
Research Methods
Biological Basis of Behavior
Learning Theories in Psychology
Ethics and Multicultural Issues in Psychology
Principles of Sport Psychology
Performance Enhancement in Sports
Applied Sport Psychology
Current Issues in Sport Psychology
Integrative Project for Master's Degree in Psychology
Courses in the Master of Science in Psychology with a Sport Psychology Specialization are $458 per credit and students may take up to three courses per quarter. Students may transfer up to 15 credits from accredited colleges or universities for the 60-credit hour program. Courses last 10 weeks.
Capella University began with the vision of a successful CEO and his friend, a noted academic leader. The university, from its beginning, offered flexible options for adult learners to continue their education, becoming one of the first universities to offer degrees that were available completely online. The flexibility of the programs at Capella University make it possible for students who may have work, family or social obligations that make it difficult for them to attend traditional classes to achieve their higher
<!- mfunc search_btn -> <!- /mfunc search_btn ->