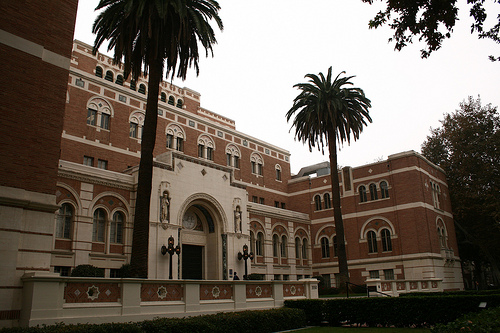 California Southern University is one of the few colleges in the country that offers a Master of Science in Psychology with a Sports Counseling concentration that takes place entirely online. Instead of trying to find a way to squeeze in classes around your already busy schedule, you can work on your studies before going to bed every night or while on a break from work.
Originally known as the Southern California University for Professional Studies, the college opened its doors in the late 1970s as a distance learning college. Instead of offering classes on a dedicated campus, the university gave students the right to learn from anywhere they lived in the country. Students received and completed their assignments by mail. The university offered just a few associate programs when it first opened, but it later added bachelor and master programs to its curriculum. Since becoming California Southern University, it added law, science and other programs. CSU now offers more than 10 bachelor programs and 10 graduate programs. These programs let you earn a certificate that will qualify you to apply for a license in your home state. The combination of a license and your education will allow you to work in sports counseling positions in local schools.
California Southern University Accreditation Details
Experts often tell students to look at the accreditation of a college before applying, especially when it comes to online schools. As these schools only offer courses online, many think that the schools put money first and the education of their students second. California Southern University hopes to change the way people think about online schools, which is why the university applied for and received accreditation from some top organizations. The Distance Education and Training Council originally granted accreditation to the school when it only offered programs through the mail. After becoming the Distance Education Accrediting Council, the DEAC examined the school again and gave it accreditation for its online programs.
The Western Association of Schools and Colleges announced in 2012 that it received an application from the university. After talking with faculty members and students, examining the curriculum and looking at graduation rates, job placement rates and other factors, the WASC granted accreditation to the school. CSU also became a member of the California Association of Private Postsecondary Schools, which gives its students access to opportunities and experiences they cannot get from other online schools. The accreditation granted to CSU from different organizations apply to all of its online programs.
<!- mfunc search_btn -> <!- /mfunc search_btn ->
California Southern University Application Requirements
Applying for admission to California Southern University is easy. All you need is some information about your past studies, access to the Internet and an account. You can create the account in seconds after choosing a password and use name or ID. CSU lets you do most of the application online. You'll need to list your name, current address, the program you want to enroll in and any education you had in the past. Unlike other online schools that ask you to write an essay and have other requirements, CSU keeps things simple. Some of its students receive acceptance and start classes less than one month after applying.
If you took graduate level courses in the past and want to transfer those credits, CSU asks that you send an official transcript from that college directly to the school. CSU will compare your transcript to the requirements of the Master of Science program and determine which credits will replace some of those required courses. This lets you take fewer classes and graduate in less time while spending less money on tuition too. California Southern University typically notifies students through the email they registered when applying if they received admission or if the school needs more information.
Tuition and Financial Aid
When California Southern University first opened, it wanted to give students across the country access to affordable education. CSU now guarantees that its students will never experience any rate changes during their time with the university. All students receive information about how much credits cost, and they'll pay the same rate for tuition as long as they take courses through the school. As of 2015, the cost of tuition at CSU ranged from $250 per credit hour for its bachelor programs to $395 per credit hour for upper level courses. Those enrolling in its Master of Science in Psychology with a concentration in Sports Psychology pay $350 per credit hour. Most courses in the program are three credit hours. CSU also estimates that students will pay around $150 for the textbooks they need in each of their courses.
Financial aid available through CSU includes a discount that is only valid for military personnel and the spouses and dependents of military men and women. The university also offers multiple payment plans that let students pay for the total cost of their certificate at the beginning of their studies, each semester or every month. Students may have the option of private or alternative student loans as well. Available for both parents and students, these loans come due within a few months after leaving the school.
Online Degree Available
The Master of Science in Psychology with a concentration in Sports Psychology is a new and unique program offered by CSU for its students. Sports psychology is one of the fastest growing fields in psychology and looks at how thoughts and emotions can impact the way athletes play and perform. This program combines traditional graduate level psychology courses with sports psychology courses that you won't find at other schools.
Graduation from the program requires the success completion of five separate sports psychology courses that are each worth three credit hours. Current issues in sports psychology looks at new research in the field and specific topics that will apply to your future career, and psychology of coaching examines how psychology can help coaches do their jobs. The program also requires the completion of two courses on applied sports psychology and the importance of motivating players.
Enrolling in this program gives you the chance to learn from those working in the sports psychology field today. You'll discover how they motivate their players, how they help athletes overcome mental blocks and how college and professional teams rely on help from counselors every day. California Southern University is one of the only schools where you can study sports psychology online.
<!- mfunc search_btn -> <!- /mfunc search_btn ->